Ardikus

Cantor
Join Date:

8/2/2011

Posts:

636

Member Details
Official Blizzard Quote:

While you bring up a number of points of speculation, I just want to cut right to it and state that the reason we don't have a release date yet is because the game isn't yet where we want it to be in terms of our quality standards. We aren't holding it back on account of any one piece of the game, or for any other outside factors.

There you have it. It's up to you if you want to believe Bashiok or keep your tin-foil hat on tight.
edit: Bashiok's post is actually a lot longer than this if you want to follow the link, but this is the most important thing he wrote.
MONK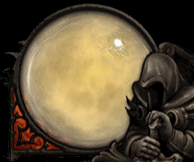 SPUNK