Mephisto's Lament
Que-Hegan
Join Date:

6/28/2008

Posts:

3,247

Member Details
So I went to this movie last week with a couple of friends. We went to the movies to watch Inception, even though I've already seen that movie, but at the last minute, the other two said they wanted to see TLAB. When you look at the movie poster, you think it's some non-stop action flick. I thought it would have a solid storyline that revolves around the basic concept of good Vs. evil, and that it would be a pretty decent watch, even if it has some cliches. It wasn't. At all. Not even remotely. I will discuss some points in the next paragraphs explaining why that is my sentiment.

First of all, what the hell is up with this recent 3D trend? The movie wasn't made in 3D, but because the company thought "hey, if we made this in 3D, we will get more money out of it!". That's true, they would, but it would make the movie look like shit. When you turn a regular movie into 3D, it really makes the picture darker, making some things pretty hard to make out, and making the overall image quality absolute shit. This was the case, seeing as how the movie wasn't shot in 3D, but rather converted. The picture was dark, which killed the vibe of the movie, and made it really annoying to watch. And since when you put on the glasses, it becomes even DARKER, and MORE annoying to watch, it REALLY annoyed.

Next up is the casting. The casting was TERRIBLE. I don't care what anyone says, not ONE of the selected actors was remotely decent. The fallen son of the Fire Nation was an ATROCIOUS actor for that part..just HORRENDOUS. That was VERY stupid of them to cast such a shit actor, one that couldn't act to save his life. The 3 main characters are also absolute shit. I mean, one of them had acted in Twilight, and couldn't act at all, the female actress was terrible, and she was more bland than fucking Keanu Reeves, and the little dude who was supposed to be the Avatar was so terrible, that it made it really awkward to watch him. It was like listening to Stephen Hawking, LOL. If they had cast better actors, perhaps this movie would have been slightly better, regardless of the fact that that thing alone couldn't have saved this movie from becoming the atrocious shit festival that it was.

The plot. What the fuck? This movie could have easily been made way more complete. You basically get a tiny bite of everything, and at the end, you end up with a really choppy movie that's really awkward. You never get to know everyone properly, with their background being REALLY hazy and unclear, you have the final battle sequence which is absolute SHIT and a REALLLLLLY lame ripoff of Lord of the Ring's battle for Helm's Deep. How did our protagonist save the day? He summoned up a big water wave, and that alone scared the Fire Nation, which immediately retreated. What the fuck? THEY WERE AFRAID OF GETTING WET?! Add tons of inconsistencies in this movie, and you're stuck with a collage of really terrible things that make up a really terrible movie. The protagonist, at a point, was meditating, and the single most important thing in the entire movie was unfolding, and he didn't wake up. He said that "great monks can focus and meditate for 3 days". He's a fucking child that ran away from his "avatar" duties, and somehow managed to meditate without having a fucking clue about what was unfolding around him, and not get slightly distracted by it all. What was the solution to the main problem towards the end of the film? Toss the queen in the water so that the spirit that was killed by the Fire Nation could take back its life, having given her life when she was still a baby. What a fucking bitch that spirit is

In conclusion, why in God's name was M Night Shyamalan remotely involved in this movie, I don't know. Failure after failure and the industry still can't rap its head around the fact that this guy is an utter failure nowadays. Lady in the Water alone should have cast this guy into the abyss. His response? "It's my style..it's like telling a fish not to swim when these people criticism me" or something. LOL. The sad part is that there will be 2 sequels to this shit film, and I think Shyamalan will also produce/direct/whatever them. The ending of the film, which foreshadowed what will occur in the sequels, is absolute shit. The entire movie was absolute shit. Lol@the avatar dancing around for 2 minutes before summoning his "air" powers, while the enemy just stood by and watched him dance around like a fucking idiot. This movie was just saaaaaad, and plain old boring and terrible. I wouldn't advise anyone to see it. half a star/five.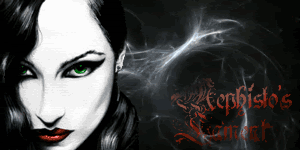 Rise and rise again, until lambs become lions