Era Leaderboard Changes
Originally Posted by Nevalistis (Official Post)

Hey everyone,

Patch 2.6.1 is on the way and, for those of you who have kept a close eye on the PTR, it is jam-packed full of balance changes across all classes. While many are looking forward to the start of Season 12 to try out these changes, we recognize that those of you who are passionate about the Era leaderboards may be viewing this next patch with apprehension.

We're experimenting with some technology that will allow us to, temporarily, lock the Era leaderboards. This will allow us to give some "downtime" between this era and next while we deploy the upcoming patch and take care of any serious issues that may arise post deployment. Because the nature of Eras is to be continuous, this does have an unfortunate side-effect; this will effectively lock all leaderboards, including those associated with Challenge Rifts. Don't worry; you'll still be able to complete Challenge Rifts for a reward! There just won't be active leaderboards to compete on during the downtime.

To reduce the impact of this lock as much as possible, we currently plan on enabling this lock on October 20, at the same time Season 11 is scheduled to end. We would leave the leaderboards locked up until Season 12 begins, aligning the next roll of Era to occur on November 9.

Overall, we feel that this is the best, most fair way for us to ensure that the most hotly contested leaderboards remain in as equal and fair a state as possible.
Travis Day's Necromancer Retrospective
Senior Game Designer Travis Day wrote a two part series of articles detailing some of the hurdles the Diablo III development team faced when bringing the Necromancer back to the franchise. Many of the key points are listed below. You can find links to Part I and Part II of the series here.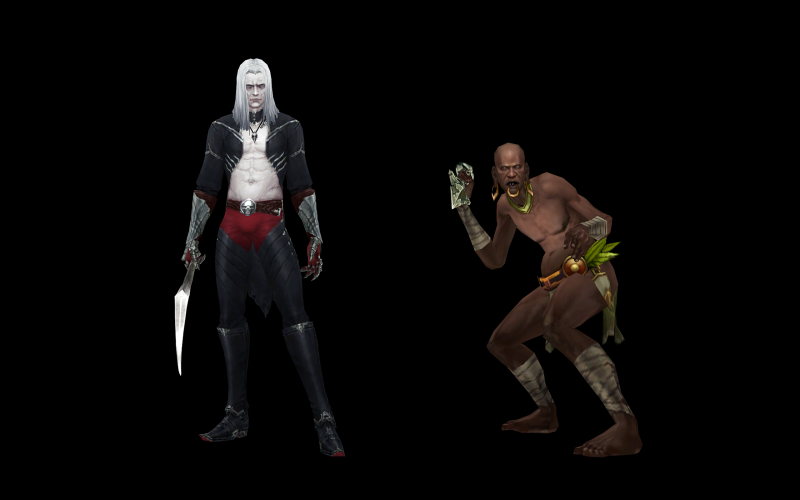 Part I: Diablo III Brought the Necromancer Back From the Dead — Here's How
"The truly rewarding part of working on the Necromancer was that it gave us an opportunity to look back at not only Diablo II, but much of the original design of Diablo III as well to see how we could improve our craft." - Travis Day
The Necromancer was the first class Travis Day played in Diablo II.
The Witch Doctor was designed for a lot of indirect damage through DoTs and uncontrollable pets, the Necromancer was designed with more control in mind to differentiate the two classes.
The Diablo II Necromancer was iconic, the team had to be careful when adapting it to the modern era.
Many Diablo II skills were thrown out because they overlapped with other skills or didn't fit the overall theme of the Necromancers (e.g. Curse of Weakness vs Decrepify, Fire Golem).
The team learned a lot of lessons in the years since release of the game and the Reaper of Souls expansion, the skill/rune and item design for the Necromancer is the culmination of that experience.
The Necromancer had fewer skills than other classes because they made runes matter more vs overlapping designs (e.g. Teeth being a rune of Bone Spear since it does the same thing, just in a different shape).

Part II: Creating Corpses: Making Bodies Matter in Diablo III
"If we're going to make the Necromancer, he has to explode corpses, and he has to revive things." - Travis Day
Diablo II was built from the ground up with corpses, Diablo III originally had no elements designed for corpses in mind.
In game visuals for corpses were made uniform so that players could better identify them in the middle of combat.
Many corpse skills were made AoE due to the number of corpses that would be on the screen at once, single target spells were too tedious.
Corpse skills were designed to be a big tool kit for players to experiment and have fun with.
---
Neinball (@NeinballGamer) is a content creator for Diablo Fans and a horadrim in training. Whether he's relaxing on Zegema Beach, fighting servants of the Corpse-God in the 41st millennium, or quelling Rebellions in the Outer Rim, his passion always brings him back to slaying Demons in Sanctuary.