Mephisto's Lament

Que-Hegan
Join Date:

6/28/2008

Posts:

3,247

Member Details
Quote from

here's a nice recipe from argentina:

Empanadas Criollas:

Ground Beef: 1 kilo

Chopped onions: 1/2 kilo

Slices of olives: 200 grams

Sugar: too pinches

Cumin: a soup spoon

Boiled eggs (in pieces): 6

You fry lightly the onions, then you add the meat, the sugar, the cumin and salt until is cooked, take it off the fire, add the olives and the eggs, take a spoon of the preparation and put it on a "

tapa de empanada

" and then you rim/fold the edge... like in the picture:

then you can bake them or fry (in grease is better imo) them as you like

here are some finished empanadas:
That looks a lot like a Lebanese recipe.
Anyway, my friend was over last night, and we had some chicken escalope, so I decided to mix up a sauce, and it came out just fucking heavenly. I don't know the exact exact amount added for each of the following ingredients, but I'll try to approximate.
1 1/2 big spoon of mayonnaise
2 big spoons of ketchup
1 1/2 big spoon of mustard
1 or 2 tea spoons of honey, depending on how sweet you want it to be
a dash of cinnamon
a dash of dried thyme with sesame (they sell this here in Lebanon, as a mixture of both, it's very popular here in Lebanon, as you can eat it alone with olive oil, or mix it with tons of stuff as a part of local recipes)
It tastes just great.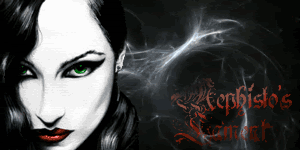 Rise and rise again, until lambs become lions