fbim4
Banned
Join Date:

6/13/2006

Posts:

2,587

Member Details
WELCOME TO THE DUELING TOURNAMENT!
Welcome to the Diablo3.com Dueling Tournament!
In this game, we will be playing USWest Softcore Ladder and we will be, well, dueling.
Here is what is going to happen:
1. Each contestant will be assigned an oppenent.
2. He/she will have to duel them TO THE DEATH!
3. You must kill the other person 3 times
4. This is how it's going to happen:
THere will be 8 players and they will start in Round 1. After one wins, they will advance to the next round while the loser will be eliminated. The same thing will happen in Round 2, which has 4 players. After Round 2, there will be a third place play-off and then they will face off for third place. In the Finals, they willl need to kill the opponent FIVE TIMES! The winner will get a free lum rune.
RULES:
1. Character over lvl 60 are automatically in (all chars below must go through inspection to see if they're good enough)
2. NO NKING, TGING, OR GOLD STEALING! Any noobish behavior like this will be an AUTOMATIC disqualification
3. If there is a double kill (like you kill each other at the same time), you will replay the duel.
SIGN-UP SHEET

:
ACCOUNT NAME:
CHARACTER NAME:
CHARACTER LEVEL:
CHARACTER CLASS
(sorceress, druid, etc.)
:
CHARACTER TYPE
(pnb necromancer, blizz sorceress, etc.)
:
CHARACTER GEAR
(optional)
:
SIGN UP TODAY! SPOTS ARE LIMITED!
WINNER GETS A FREE LUM RUNE!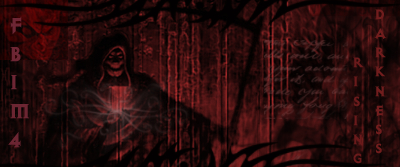 "You are like a rose in a great rose field. Each rose is so beautiful to me. But if one dies... I can still look at many other roses..." God of Darkness.