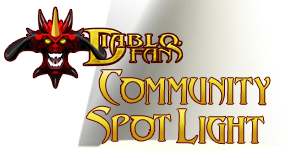 With a few more weeks passing by, all of us are on edge waiting for the next big news to drop. In this hype, the community continues to thrive as user created content runs ramped on the forums.
Guilds and Clubs
Apoc is looking to find some Minecraft players eager to start a new server. If you enjoy playing the block building and destroying survivor game, express your interest in the
Minecraft Thread
.
As always, the persistent guild "
Brotherhood of Destruction
" continues to strive. If you are looking for a few friends to play Diablo II with, check out the guild.
Fan Art
The Fan Art section has, unfortunately, still not seen any new activity these last few weeks. If anyone is working on a new piece or want to share some of your older work, please feel free to post up the pictures in our Fan Art section.
Although there is no new Fan Art, I have posted a new desktop of the five Heroes from Diablo III.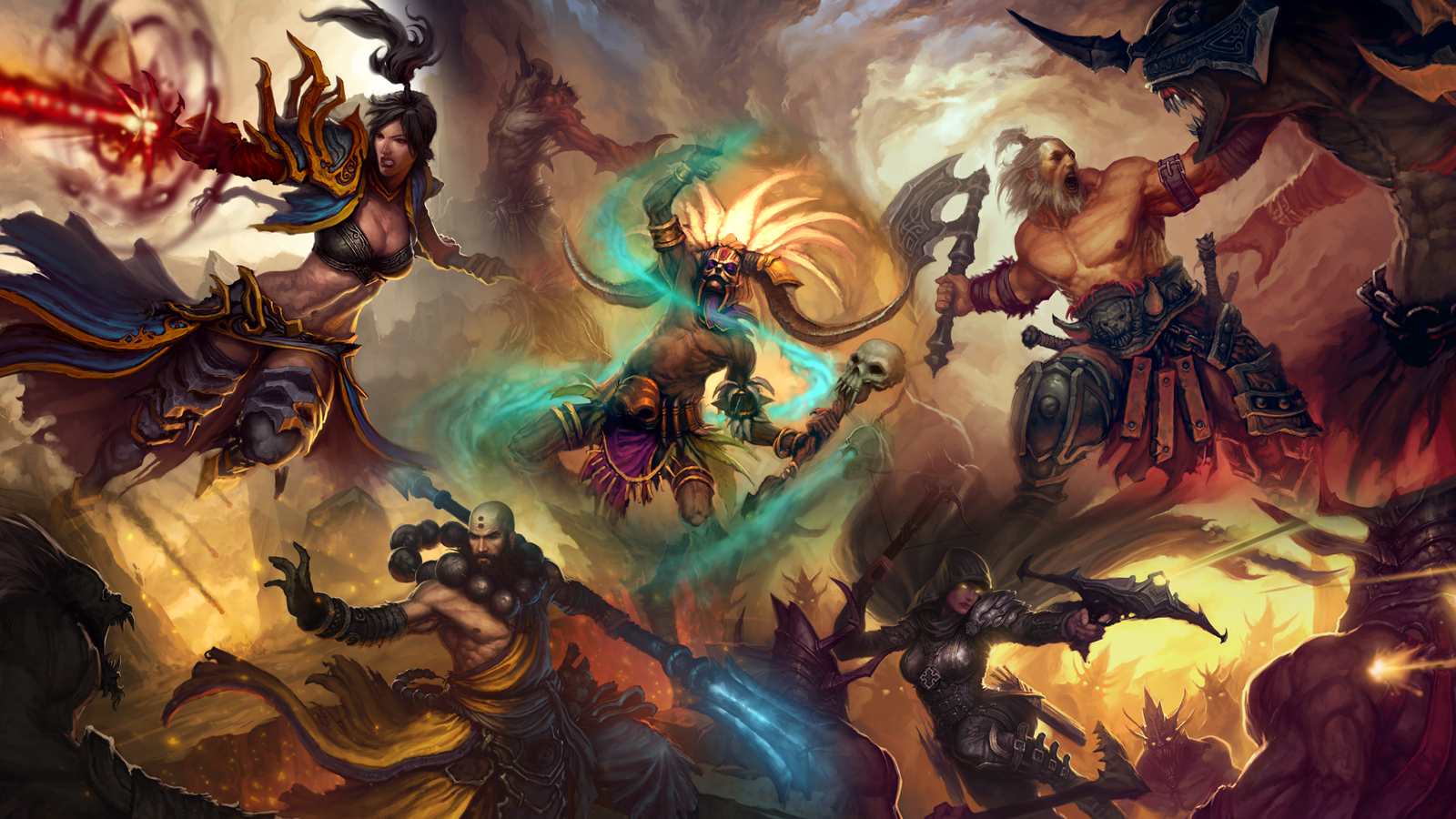 Fan Fiction
The Fan Fiction section has become very active. Many users are posting up some new works for users to read. Before we get into those, I would like to take this opportunity to shed some light on Magistrate's
DiabloFans Writing Guild
. His aim is to bring attention and gather people who are interested in writing. If you like to write or read check out the thread and express interest in being a part of the DiabloFans Writing Guild.
On to the actual stories, we start with "
Fairy Tales Revisited. Part deux: Little Red Riding Hood
" by nekrodrac. A hilarious spin on a classic, take a few minutes and read over this unique telling.
Once upon a time in a country far far away, there was a little girl called Stormy. She lived with her mother in a house at the periphery of a secluded village.
The road that ran close to their front door, continued only a few more yards before plunging into the forest that surrounded this small settlement of farmers.
In these times, it was common to send young and defenseless girls into beasts-infested forests to see their grandmothers.
We also have a wonderful short story from Magistrate titled "
Blue Doors
". It follows an innocent girl and her goat on a bus ride home.
"But goats are cool," Cathy sobbed, the silent form of Goat clenched dearly to her chest. The
phrase was her talisman against rejection, against sadness. It was not working as well as she wished
it would.
My own story,
Retribution
has gradually progressed. Our young protagonist has just been rescued from his grisly encounter with the demons.
"They...They...came and..." was all the boy could share. His body began to tremble as his knees went weak. The woman held onto arm, keeping him from dropping back down to the floor. For as callus as she was for the dead bodies, she was equally compassionate for this boy. She saw herself in this boy, a child afraid, on the brink of giving up on life.
RolePlaying
The Roleplaying forums have been clinging on to life with Irrational's "
The Quest for the Earth Stone
". Almost off the ground, just a few more people are needed to get the story going. If you would like to participate in the RP, check out the main thread.
Polls, Games, Contests, and more...
We start off with an always interesting question, When is Diablo III going to be released? If you would like to voice your opinion, check out
the poll
by Kaio.
The Treasure Hunt game is back in full swing. People asks questions trying to solve a riddle that is also the password to the treasure account. If you would like to play, check out the
Treasure Hunt
thread.
The "Add a Caption Contest" concludes round four with Bashgosh as the winner. Pay close a attention to the explosion in the corner as this is what won it for me.
We also begin
round five
with a screen shot that is a bit more difficult but will hopefully spark some creative entries.

IRC
If you would like to talk about Diablo in real-time with some other DiabloFans, check out our very own
IRC chat channel
. Debates, game expectations, concerns, and general chat are all welcomed.
As always, thanks to all of our users here at DiabloFans and we all look forward to what else this community will bring us.