Battle of the Best #2 Deck Lists, Amazon App Store Card Pack Promo, Versus Series: Lineman vs Jonpi

Illidan Evasion Hotfix - Dec 18th, Town Hall Heroes #44 - Holiday Special 2014


Mythic Imperator Mar'gok Kill Video, December 19 Hotfixes, Blue Tweets, Fan Art
CHC vs CHD Calculator
It's not uncommon even today for some players to ask around whether they should have more Critical Hit Chance or more Critical Hit Damage. Since the answer depends on how much you previously have, Bagstone has created a calculator to help players decide what would benefit their character the most. See more details in the thread, and the calculator here!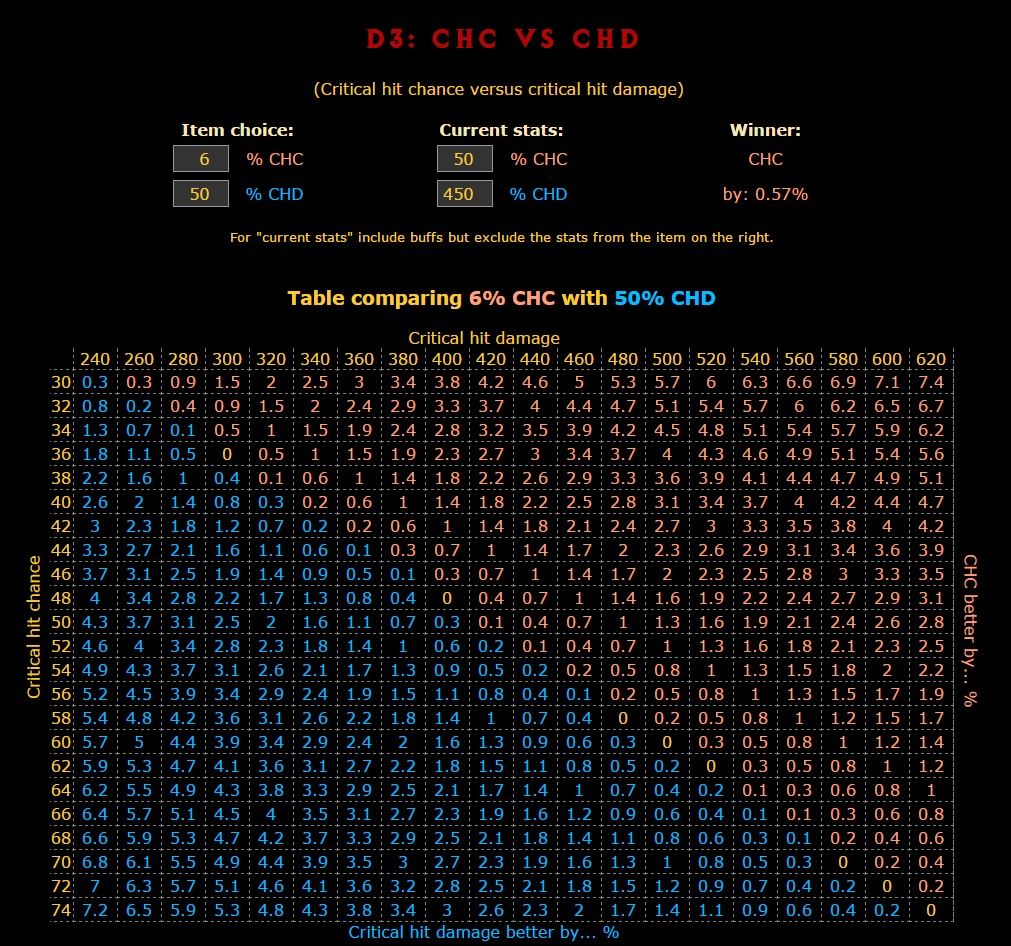 ---
Amulet Drop Table for 2.1.2
SteveOfDoom_ has posted over at Reddit an updated drop table for Amulets on Patch 2.1.2. With some rare items becoming more common, he figured it might interest players knowing exactly the chances for each class on getting those sweet immunity amulets. He has posted the current Live ones so people can compare with the New rates!
---
DH High GR on PTR
AOD Gaming has uploaded a high GR level gameplay for Demon Hunters after the recent changes to the Marauder Set, explaining what those were, showcasing a potentially strong build for 2.1.2 and talking about the gameplay changes. Check it out!