GvG Card Reveal: Feign Death, Lil' Exorcist, Scarlet Purifier

Heroes Developer Reddit AMA on December 4th, Town Hall Heroes #41


Rare Spawn Mounts, Glyphs and Enveloping Mist Hotfix, Blue Tweets, Blizzard Game Sale
D3 and RoS on Sale
The infamous Black Friday is upon us, and both D3 and its expansion, Reaper of Souls, are on sale. At the Blizzard store you can buy each for US$ 20 bucks, and there has been quite a few reports on Reddit of other retailers (Walmart, Amazon) selling copies for as low as US$ 15! With another big content Patch and Season 2 on their way, this could be a great time to jump into the Diablo bandwagon!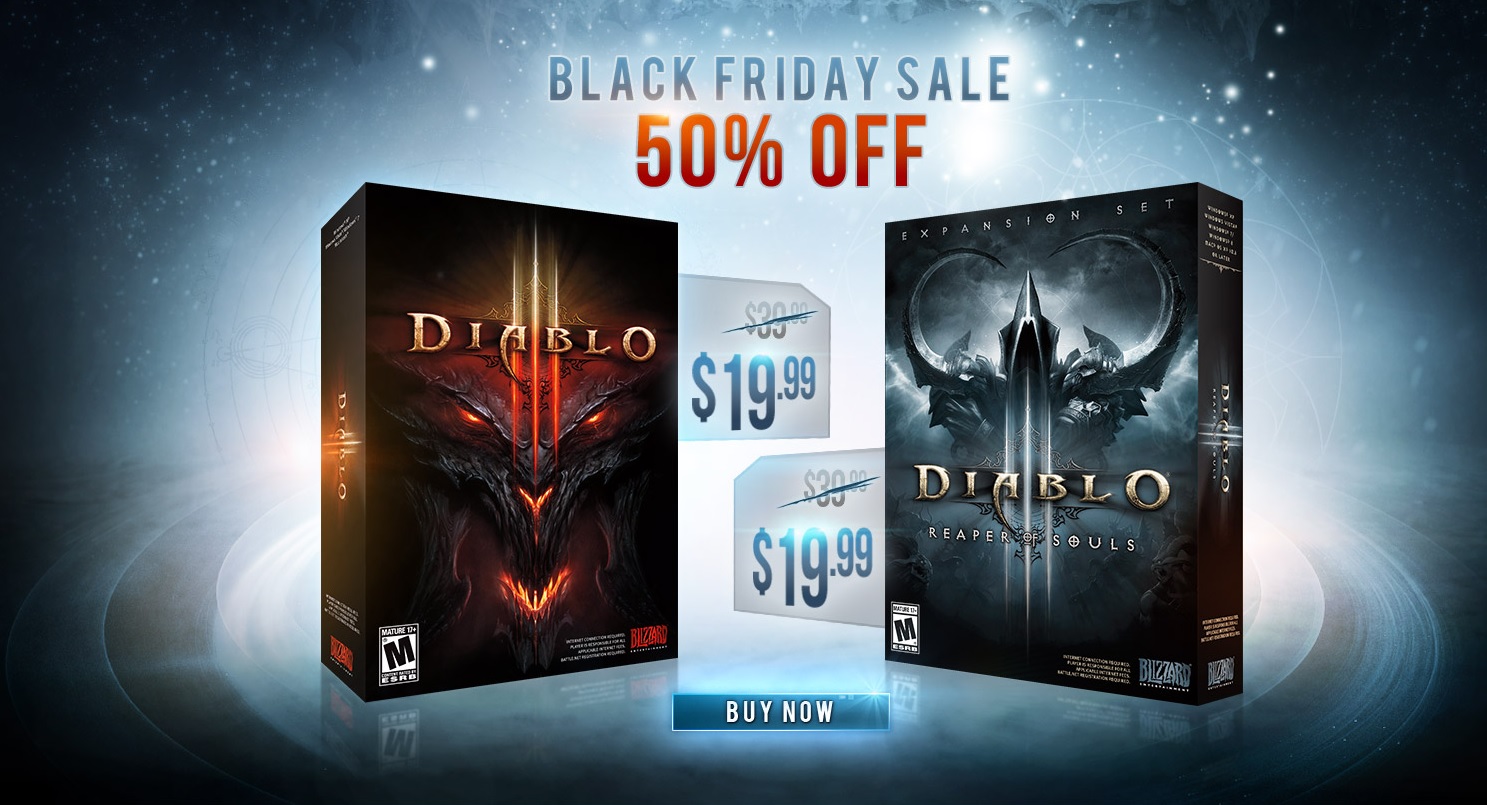 ---
Powerleveling Event on US
PsychoIntent started a Reddit thread informing US (Softcore) players of a powerlevel event for Thanksgiving. It was meant to happen Wednesday but he had some problems and will supposedly doing it tomorrow (or today depending on your time zone), 28th Friday, all day.
If you want to help powerleveling, need a character powerleveled yourself or just wanna hang out and have a good time, feel free to join them!
Hi everyone! We are back for more powerlevels!
We will start our first round at around 4:30 PM, EST.

How we do:
1) We'll run A1 Bounties, but not collect the Cache (4 Rift Keystones)
2) We'll open rifts to power level, consuming the four rift keystones.
3) After everyone is 70, we'll grab the Cache from Tyrael.
Last call for starting a new round of power levels will be 9:15 PM, EST.

How do I get in?
Join my Twitch channel (http://twitch.tv/PsychoIntent), and we will call out for who is looking for power levels. If more than three people, we'll hold a raffle. If not, those three are automatically in!
When one round of power leveling ends, we'll start another, so you always have a chance to get in later!

I don't want to hang out in your Twitch Channel, or follow you.
You don't have to. Friend me on Battle.Net (PsychoIntent#1733). I will send a broadcast out when the next round of raffles are starting. You will need to hop over to Twitch at this point, to enter into the raffle, and wait until it completes.

I can't make it tonight!
We'll be back again next week on Wednesday and Thursday.

I want to powerlevel people
Leave a message below, or to me, with your Battle tag, availability, and I'll direct interested people your way.

Other people who powerlevel
/u/DrDisappear (DrDisappear#1658) may be able to powerlevel your non season US Character
/u/acidrapture (Gooby#1571) can level US Seasonal characters after 5:30 PST, not sure what days.
EU Non Seasons looking for powerlevels can reach out to KillallDemon#1575
/u/frydicecream (Fryd#1259) US Seasonal, after 6pm PST.
/u/kikioman (Kikkoman#1666) US Seasonal, 6:30-10pm EST, http://twitch.tv/kikioman
US Non Seaons can also contact Kingkiller#1901
/u/Bazingaga (Bazingaga#2399) EU Seasonal
Thank you to anyone and everyone who comes to hang out with us, and best of luck in your loot drops!
---
Lightning Raekor's Guide
Rhykker has put together a detailed video guide for a Lightning version of a Raekor Barbarian. For those looking for a different character or build for when Season 2 starts (like me), this might be a viable alternative! Check it out.