BlizzCon 2018 Schedule Released
The schedule for BlizzCon has been released, and we've all been anxiously awaiting what kind of news Diablo would have after it was recently revealed that multiple projects were in the works. The schedule reveals some very interesting information to anyone looking forward to Diablo news this year! After the opening ceremony, there is a "What's Next?" panel for Diablo. This panel will be on the Main Stage, which is an indication of a big announcement.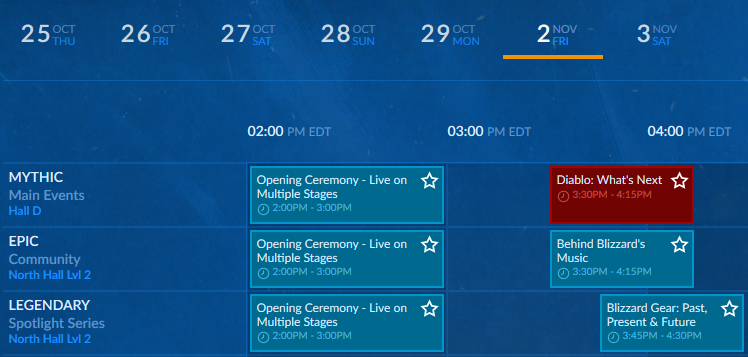 On Saturday night, there is also a Diablo Q&A panel on the Main Stage. Could this be a Q&A centered around a new announcement?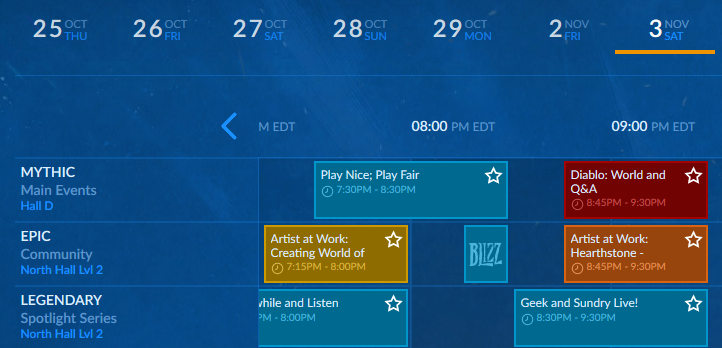 What do you expect to see at BlizzCon regarding Diablo? Let us know in the Comments!