Notable Player Decks for the Europe Spring Preliminary 2016

Town Hall Heroes Ep. 106, Into the Nexus #106- "Frost-Bros"


TV Spot, Unwrapping Pets, Action Camera, Blue Posts, Tweets, Fan Art Update
Patch 2.4.1 Difficulty Overview
Back when Patch 2.4 was released our moderation manager Bagstone put together an easy to check chart with the differences between difficulties in Diablo.
There wasn't much to add in Patch 2.4.1, but he still recently updated the chart with some new data and given that we see players asking about these percentages a lot, when farming specific items or optmizing their runs, we are highlighting it for you guys!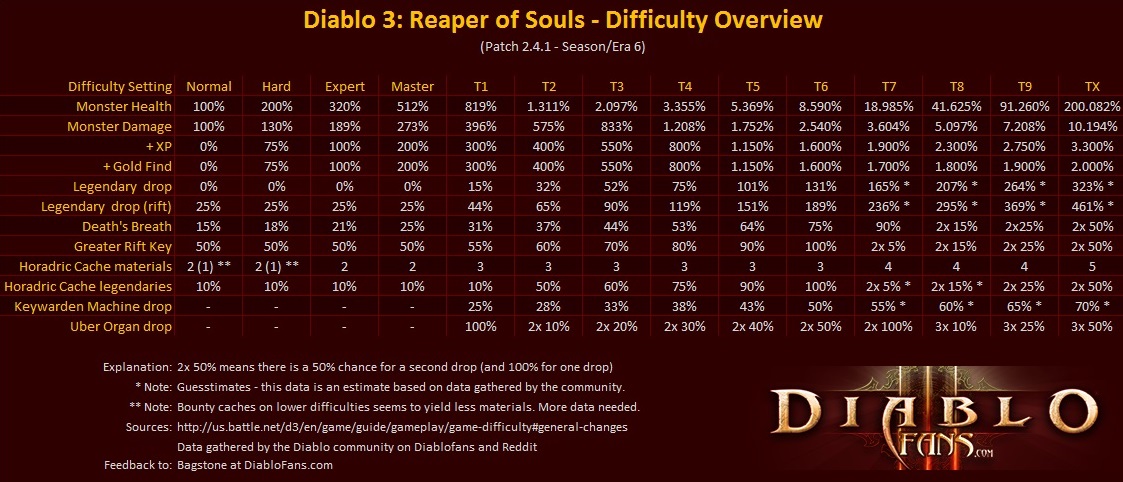 ---
Connection Issues May 14th
Quite a few players reported connection issues today, and the technical support was investigating the causes. It seems to have improved now, but if you're still experiencing issues while attempting to log in, feel free to contact Customer Support or post on the official forums.
We've getting some reports of issues getting into or staying in Diablo III. It's being looked into now!


---

Looks like it's getting better everyone!