BlizzCon Merch
If you purchased a ticket for the Pay-Per-View showing of BlizzCon 2011 this year or were at the event, Blizzard is opening up their online store for those participants through November 18 at 10 a.m. PT.


Official Blizzard Quote:
Whether you attended BlizzCon 2011 in person or watched the show from home, we're giving you one more chance to pick up a last-minute souvenir. BlizzCon 2011 ticket holders, Virtual Ticket buyers, and DIRECTV viewers who ordered the BlizzCon 2011 Pay Per View event are now able to purchase select BlizzCon 2011 store merchandise online (while supplies last).

Full details here:

http://us.battle.net...11_11_2011#blog


BlizzCon Videos
While we're on the subject of Blizzcon, I wanted to point out where you can find the Diablo 3 archived videos you may have missed on Verity's YouTube Channel:


BlizzPlanet D3 Giveaways
In case you're interested, BlizzPlanet has been doing some cool giveaways lately! For your chance to win a SteelSeries QcK Limited Series Diablo III Gaming Mousepad, all you have to do is make a comment in this blog. That mousepad is huge, btw.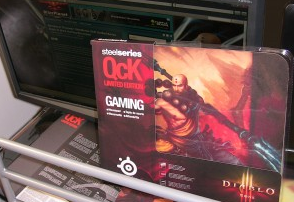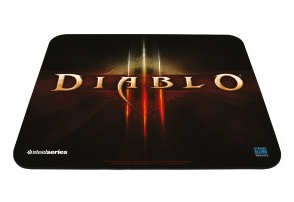 Cain Dies
Well, not really. There's a video out there showing the animation for Cain's death:

At first you might think that's significant, but in all likelyhood it's either a generic death animation, or a leftover animation used in the April Fools 2009 Archivist videos. Though, if you look close enough the Archivist's death animation is different. Who knows, but we thought it was interesting enough for speculation.

Fan Art
I'd like to let you all know that we're big fans of fan art and we're going to be featuring some of the highlights on the front page whenever we deem it necessary, so all you artists out there, it's time to get to work!

Today we'll feature MuppZA's "Tyrael" and "Diablo Skull" pieces:


These posts will also include videos! Here's Enkeria's fanmade "Diablo 3 Alternative Cinematic":