Every Diablo Fan is eagerly awaiting the release of Diablo III. This game poses to change everything we know and love and hopefully improve upon everything that makes Diablo so great. With that said, we here are DiabloFans are also ever changing and working on improving ourselves. With our Skill Calculator and ever expanding Wiki, we are doing our best to change with this newest title to give our community everything it wants and needs for Diablo III. While there are even more changes to come, there is one in particular that we would like your help with.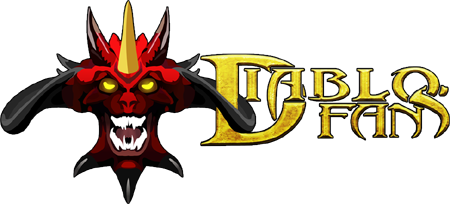 Our logo is amazing and one that we have used for years. Jetrall outdid himself when he made this for the site. We have used it for just about everything that we put our name on and it has become a symbol of DiabloFans. However, just like everything in life, time has passed and change is needed. While we all love our logo, it has unfortunately become outdated. With Diablo III just on the horizon, our beloved Lord of Terror no longer resembles this face that we have come to love and fear. With Diablo's new appearance, we are looking to change ours as well. DiabloFans is looking to update our logo.
Where do you come in? Well, we are asking the community to come up with our new logo. Something that screams both Diablo III and DiabloFans. Whether you just update the look of Diablo or make something completely new, we are open to any and all ideas.
The Rules:
1. Members are allowed to enter as many submissions as they want.
2. The logo must be unique, original and reflect both Diablo III and DiabloFans.
3. The image size should be a minimum of 450 x 200 pixels in width and height. (Please also keep a file with as many layers as you used for future editing)
4. Entries should be submitted in the
official submission thread
.
5. Entries will be accepted until October 31, 2011.
6. Once all entries are submitted, the DiabloFans staff will vote on a winner for the new logo.
The Prize:
The prize is simple. Your art will be represented on DiabloFans as well as trademark our site on any other ventures made by DiabloFans. The winner will also receive a custom user title reflecting their contribution.
If you have any questions, please feel free to ask in this thread. All submissions should be made in the
submission thread
.
If you are planning on trying to match the current font, it is a mixture of
Abaddon
and
Blade 2
with some custom edits to the lettering.
For inspiration, here are a few pictures of the new Lord of Terror for referencing.