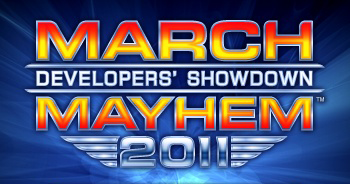 Escapist Magazine is holding their annual Developer Showdown that they have every March. Last year, Blizzard lost out to Bioware in round four. This year, Blizzard is holding strong in the third round against Irrational Games. If Blizzard can conquer this bracket, then they will face either Square Enix or Naguhty Dog for the North Division Champions. From there, Blizzard will attempt to take the position of top developer of 2011. While the road so far has not been to challenging for a company as great as Blizzard, the competition continues to grow as they progress through the brackets. Possibly going up against Bioware again, every vote counts and Blizzard can use every vote they can get.
To vote for Blizzard as the top developer, head over to
Escapist Magazine
and let your voice be heard. After all, we are all DiabloFans here so we must all love Blizzard.
A special thanks to airandius for helping spread the word and campaigning for Blizzard's ultimate domination.