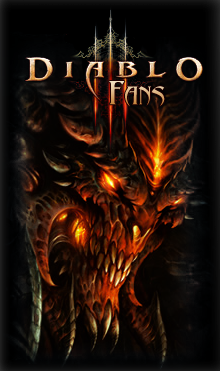 We here at DiabloFans are looking for some people to help us with some Blizzcon coverage. While we will do our best to cover everything that comes out of Blizzcon, many of our staff members are unable to go to the actual event. We are looking for some users to act on behalf of DiabloFans as field reporters to help cover everything that is going on at Blizzcon.
If you are going to Blizzcon, we would like you to help us with coverage over the event. While the panels and stage information will be covered, there are some things that we will not have access to, primarily the game demo. Perhaps the biggest advantage of actually going to Blizzcon is having the opportunity to actually play Diablo III. We need some people to share with us their experience and information gained from getting to play the game.
If you are interested in helping us out with this, please send a PM to ScyberDragon for more details on just what is needed and how it will all work. Thanks to everyone who can help us out with this.
In addition,
Sixen
,
Magistrate
, and
Apoc
will all be attending BlizzCon. If you wish to meet up with them, just drop them a PM or post here, maybe we can set something up.