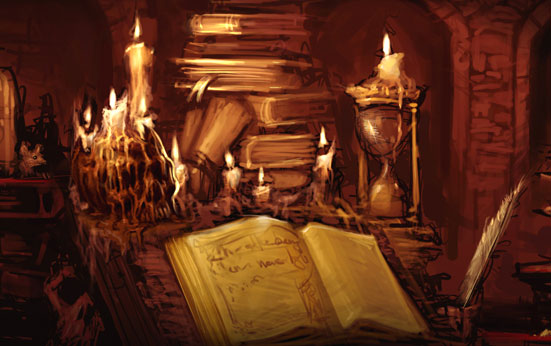 Official Blizzard Quote:
You're called to action once again, to use your wits and strength, to compete for the ultimate prize. Your weapons? They seem to be but a musty tome and quill, but know that their power is far stronger than the armies of the Scourge, far craftier than the zerg Swarm, and far mightier than any demon from the Burning Hells. Ready your tools, scribe, and prepare for combat with the inky beast called fiction! Enter a short story for the chance to win a free trip to Blizzard's headquarters in southern California! This contest is open to entrants from around the world and will be judged by Blizzard's very own writers and masters of lore. For more information, head to the contest page:
http://us.blizzard.c...ts/writing2010/
Blizzard's 2010 Writing Contest is officially open for entries. Short stories off all sorts are allowed and may pertain to any Blizzard franchise. Requiring a minimum of 2,500 and a limit of 7,500, Blizzard is looking for any unique and creative fiction stories. So, if you like to write stories, scribble down ideas, or just have a thought for one visit the
Official Website
to submit your story. More rules, FAQS, and other information about the contest can also be found on the official submission page.
The grand prize winner this years wins a trip to Irvine, CA to visit Blizzard headquarters as well as the choice of a
Frostmourne sword
or a
Diablo III "OVERTHROWN" barbarian diorama!!.
Seven runners-up will each receive a prize package of the
Diablo Archive
, the
Warcraft Archive
, the
StarCraft Archive
, and the
Warcraft: War of the Ancients Archive
, all signed by Chris Metzen, the cover artists, and Blizzard's writing staff, which is an amazing prize for an aspiring writer or anyone interested in the books and lore of Blizzard.
So get you pen and paper out, actually your Microsoft word open, and get to writing (All entries are required to be in .DOC format). Submissions are due by July 30, 2010. You can also visit our
Fan Fiction
forums and our
DiabloFans Writing Guild
to discuss any ideas, ask for help, or submit any writings for others to view and critique.