For those of you whom have a subscription or recently purchased the November 2009 Gameinformer Magazine, will notice this...Gameinformer's exclusive look at the new character for Diablo III, the monk.
Article by Phil Kollar.
"At Blizzcon 2009, Blizzard unveiled the new class, and the developers were explicit about how influential fighting games were on its design. Unlike the lumbering barbarian, the only other melee-focused class announced thus far, the monk will be a difficult class to master, presenting a challenge for skilled players looking to unlock the most powerful abilities." - Gameinformer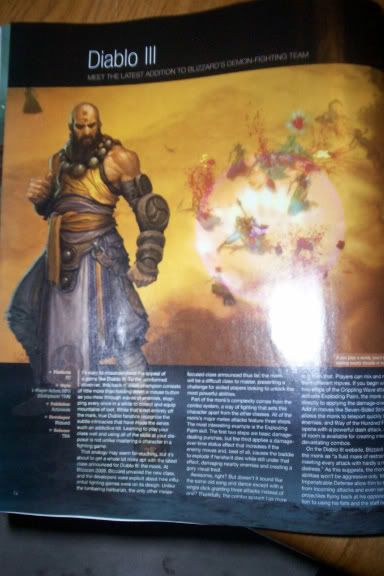 "Blizzard has confirmed that the monk draws his great strength from holy magic, leaving the door open for more mystical powers. This helps explain the early gameplay videos of the monk in action, which include large groups of demonic monsters exploding into fountains of blood upon impact from the monk's fists." -Gameinformer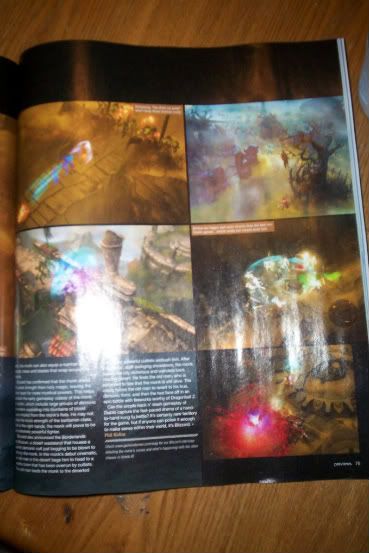 We are all anticipating the arrival of Diablo III and much more can be expected for this game to contend with the rest of the action RPG games that are out in the market today. More information can be found here at
www.gameinformer.com/mag
including Blizzard's interview with Gameinformer in regards of the monk's moves and what is happening with the rest of the Diablo III classes.