It's somewhat as dark or darker than D2, it's clearly isn't as dark as D1, not looking at the stream at least.
It might be important to point out we've also only seen like 5% of the overall map and dungeons. If you would only see the Caves in Diablo 1 which is grey but clearly not dark, or Act2 or Act5 of Diablo 2, you would also say, meh, not really dark.
TBH, Diablo 1 Cathedral is the darkest place, it's dark, it's grey.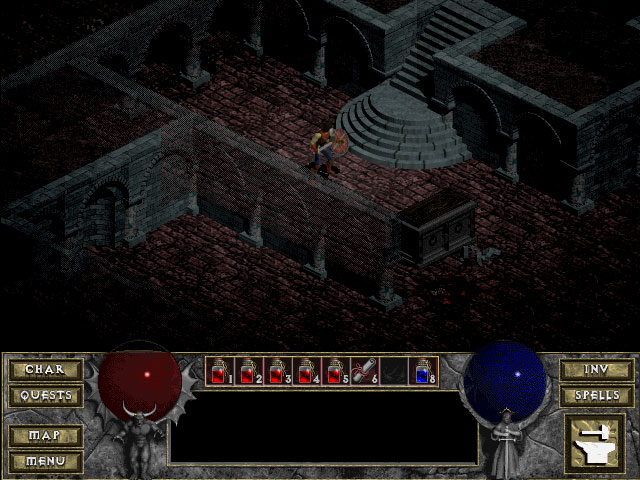 Diablo 2 dark places also are things like Cathedral, Flayer's Dungeon, things like that, it's dark, gloomy, but again.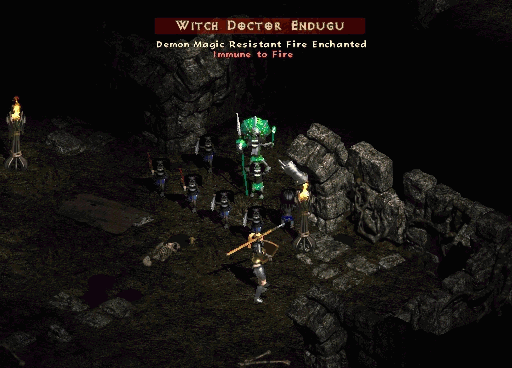 Diablo 4
So value-wise, it's really not that far off, colors are much tamer than D3, values are pretty good. A little note here for people who watch Twitch streamers play. The blacks are totally lost, either from compression or I dont know, so yeah, it's a bit weird they didn't try to get the brightness right. If you inspect the values from what you get in twitch, the pixels who should be pure black (outside the walls in a dungeon say) are floored at like a value of 20 grey, which is a bid deal, you lose about 10% of your dynamic range, so game looks a bit milky on stream.
When it comes to the theme. The game looks wayyyy more gory than any other games we've had so far. I mean, there are camps where tents are basically bloody, fleshy, flapping around. There's ALOT of blood, and it looks great, your character gets blood on him when you swing. The drowned zombies are pretty frkin ugly gory too, did you see that sea witch or whatever that fat bloated zombie lady when she dies? She burst, and bile and blood is spewing out as her bloated intestines cover the floor.