Mephisto's Lament

Que-Hegan
Join Date:

6/28/2008

Posts:

3,247

Member Details
Your welcome.

Outta some of the popular builds, my favorite is the Bone Spear based build.

20 Bone Spear

20 Bone Spirit

20 Bone Prison

20 Bone Wall

20 Teeth

1 Bone Armor

9 points left of your choosing

It's straight forward, and simple.

Stats:

Strength - Enough for gear (minimum base value of 75)

Dexterity - Nothing (Unless you are going for max block)

Vitality - Every other level (What is Bone Armor for?)

Energy - Every other level (I live dangerously in Hell)

First, you alternate Strength and Vitality, with Strength starting. Once you hit a base of 75 strength, put the points into energy. You need a large mana pool for the massive amount of Bone Spears.

Suggestions for wands are easy, look for Bone Spear. Other skills such as teeth won't help Bone Spear. Points to Poison and Bone skills will work.
That build will get weak towards the end of the game in hell, unless you have some GODLY gear. Even then, your damage still won't be that high.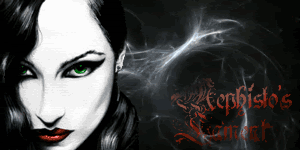 Rise and rise again, until lambs become lions