Mephisto's Lament
Que-Hegan
Join Date:

6/28/2008

Posts:

3,247

Member Details
Ever had a really fucked up dream? A really weird one? A really nice one? I'd love to read all your dreams, so this is a place to post them. It's more about me posting MY dreams so I don't forget them, but let's assume that I really am interested in yours as well.

I had this dream today, and it's the first one in about 2 years that was really long, intricate, and intriguing as the ones I used to often have 2 years ago.

It starts off with some scientist coming into contact with aliens, sort of like the movie "Contact", which I coincidentally was going to watch the night before. Eventually, the whole alien thing is thrown out the window and we're on the road in a car. We reach this place that neither one of us recognizes. We start asking each other what the place could be, and I suggest that it could be Riyadh, Saudi Arabia. We get out of the car, and it's all gray, silent, with not a single soul around. We are on a bridge, surrounded by majestic scenery and breathtaking buildings amidst trees. Everything is still gray and bleak, though. I notice a church, so I tell her that it can't be Saudi Arabia. Then I notice a building that reminded me of the architecture found in Prague, so I suggest that we might be there. Next thing I know, she's running towards an abandoned building. I suddenly feel the urge to get out of the place, which is now what I believe is some abandoned town full of mysterious secrets and history. I notice that she started to see things, as she's chasing nonexistent entities and goals, running up the stairs, rambling on about nonsensical things in a non-coherent manner. Finally, the place is surrounded with police cars, urging us to leave, but in a completely friendly manner. I somehow get to see through my companion's eyes, and it appears to me that the place makes you see things that aren't there, chase things that aren't there, set goals for yourselves that can never be fulfilled, and be haunted by nonexistent entities. As I was pushing her outside of the town into a place of safety, I see through her eyes that she's seeing everyone pointing guns at her, waiting for her to get out of the city doors to shoot her. Then I woke up.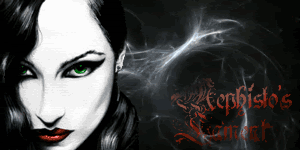 Rise and rise again, until lambs become lions