Mephisto's Lament
Que-Hegan
Join Date:

6/28/2008

Posts:

3,247

Member Details
So I started my practical training about 8 days ago, and my experience can't really be summed up in a thread. It's be absolutely great and fun thus far, but as usual, many things annoy me wherever I go. Let's see if the usual folks miss the humor and rant on ruining my thread.

Doctors With a Useless Specialty

These include, but are not limited to, pediatricians, dermatologists, pathologists, and proctologists. Who spends 7 years in med school, then another 4,5,6, or whatever, studying little children, nasty skin conditions, boring and repetitive lab procedures and microscopic features, and asses? I mean, seriously, my job is fun, but I doubt looking at 20 chopped off saggy tits, runny noses, skin infections, and stinking butt cracks makes for a good day at the office. Fuck their lives.

Medical Students

These are literally the scum of the hospital, as far as I'm concerned. They're egomaniacal showoffs who think they're better than everyone around them, even the people who make heir measly jobs possible, like nurses, lab scientists, and sometimes even their attending. They go to the bathroom wearing their labcoats, and take a 1 mile walk to a restaurant all the while wearing the labcoat. I get it, you've spent 6 or 7 years making sweet love to your books, but that doesn't mean you can go eat with your labcoat on, since that defies the very purpose of wearing one. Anyone seen wearing a labcoat in the hospital cafeteria gets an automatic warning. You wear a labcoat to keep hospital pathogens in the hospital, and to avoid bringing outside contamination onto whatever shit you're doing. Yet you see them prancing around like peacocks bedazzled by their own feathers and beaks. Give me a break, brah, even the janitors in the hospital deserve recognition, get off your own personal pedestal.

Female Lab Scientists

Don't get me wrong, they're all hardworkers, and the job isn't as easy as everyone seems to think. It takes hundreds and thousands of hours to master the field they're in (as opposed to what most people think, the "lab" isn't just one lab where everything gets done at. There are over 10 labs, each with its own complex procedures and diagnostics). But, female lab scientists spend more time talking about politics, gossip, and personal problems than they do looking and finishing up patient samples. It's distracting, annoying, and completely unprofessional. I hate you, daughters of eve, for you fornicate with your mouths and violate my ears.


Poor Patients

I have nothing against the poor. I honestly don't. I don't discriminate, I don't judge, and I don't hate or dislike them. But seriously, they can be so annoying, it borders on the psychopathic. See, when I'm on my smoke break, all these douchebags standing outside waiting for God knows what, see my lab coat, and run to ask the most idiotic and annoying questions. I'm not paying my tuition with IOUs and Burger King coupons. I'm not having a smoke break to help you figure out your medical issues or score you some free meds from a physician that I might know. Please leave me alone. There are plenty of cheap/free hospitals around, go see a doctor over there.


Rich Patients

I hate them.


The Cleaning Staff

This cunt completely ruined my slide by wiping it. You're cleaning up a fucking hospital laboratory, which is normally full of stuff that you shouldn't even be touching if you don't know what the fuck you're doing, nevertheless wipe them with weapons-grade detergents. Some guy either got another needle stuck through his neck or was delayed an extra 2 hours because of your dumbass move, you ignorant whore. You can't even tell them WHAT THE FUCK, since they start to hate you, switch on bitch-mode, and turn into a creature similar to The Janitor in Scrubs, and I'm not even kidding.

Veteran Staff Members

See, just like veteran video gamers in an online games, they think they have the right to "own dem newbz". I was standing in line at the cafeteria, skipped an old staff guy to get a fucking cucumber to put it in my plate and move on since the fucking idiot was taking 20 minutes to figure out which tomato he should choose. He gave me that "I want to rape your entire family and pet cat, you smug bitch" look, and I honestly didn't know what to do or think of it. Eventually, I developed the urge to stab him in the jugular, but I figured he'd live since we're in the middle of the best hospital in the country, and I'd get fired and thrown in jail for doing it, so I took a breather.


Phlebotomists and Idiot Doctors

Certain blood tests require a specific anticoagulant to be used. Like, you can't run test A on a tube in which there's anticoagulant X..it needs to be Y. Some idiot doctors/phlebotomists somehow seem to have skipped the lecture on that shit, and use the wrong tube that has the inappropriate anticoag. or none at all, then ship it off to the slaves in the lab, because fuck labbies. That usually costs us anything from an strenuous extra step that shouldn't even be done, to a rejected sample that would force the patient to undergo further invasive procedures. I hate you, you ignorant shits.

Smoking Hot Doctors

I don't know, but I don't think bangin' hot women should choose medicine as a profession. I just don't.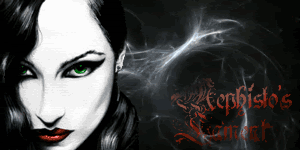 Rise and rise again, until lambs become lions