Mephisto's Lament
Que-Hegan
Join Date:

6/28/2008

Posts:

3,247

Member Details
I have to conduct this survey for a class that I'm taking. It wouldn't take you more than 15-20 minutes to do it, and I would really appreciate it, since the more "results" I have, the better my final project will be.

I.

Arrange the following in the order of who you think has the most important overall role in the medical field:

1- Physician
2- Nurse
3- Radiation Tech/Diagnostic Imaging
4- Nurse Aid
5- Chiropractor
6- EMT/Paramedic
7- Surgeon
8- Rehab. Therapist
9- Psychiatrist
10- Pharmacist
11- Researcher
12- Clinical Lab Scientist
13- Dentist
14- Dietitian/Nutritionist
15- Experimental Medicine Practitioner (Acupuncture...)
16- Anesthesiologist
17- Public Health/Epidemiologist

I know it might be hard (and/or difficult) but try your best, I guess.

II.

Write a short description regarding what you think each of the aforementioned "roles" entail in the medical field. Please don't use Google; if you don't know what X or Y does, please say so. If you don't have a clear idea, jot down what you THINK it entails.

Example:

- Being a football coach entails selecting the starting lineup, performing substitutions in a game, training the team...etc

- I think being a football coach entails stuff such as training the players and scouting potential players..maybe even setting the team's budget.

- I have no clue what being a football coach actually entails. All I know is that he's the guy in charge of everything.

III.

Comments

Big thanks to anyone who chooses to do this survey.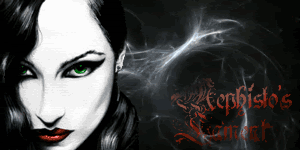 Rise and rise again, until lambs become lions