Mephisto's Lament
Que-Hegan
Join Date:

6/28/2008

Posts:

3,247

Member Details
So I've been in university for a month? I don't know, maybe more. So here some thing that have happened that I find amusing, in a way or another. Some of you might not give a shit, but I don't really give a shit if you give a shit, y'know? Here it goes.

So I'm taking this Communication class, which basically teaches you how to be a politically correct pussy who doesn't use "you should", but rather uses "will you please" or "you can try doing this" or "excuse me, have you seen my penis somewhere? I seem to have lost it while talking like this to the 20 people I've seen today so far". It's like teaching Somalian kids how to make custard, when they don't even have fucking water. You just can't teach Lebanese people that shit, it's paradoxical. Being inconsiderate dicks is basically in our genes. So he asks this girl to tell the class something about herself. This is what the annoying cunt said: "I'm a leader. I like to be first in everything. I like getting the highest grade in everything, and I get annoyed if someone got a higher grade than me". Me being the kind of guy who randomly hates someone if said someone's 14th eye lash is longer than said someone's 15th eyelash, I instantly started loathing her very fucking essence. So now I enjoy seeing her writhe in jealousy and anger everytime I answer virtually impossible questions, give the correct diagnosis, get heaps of pluses on mid terms, and higher grades than her; and everytime that happens, I just look at her and smirk like a giant dick.

I also enjoy telling random girls in my class (including me, our class has about 26 girls, and 2 guys) how they're inferior to men, and that they should be cleaning the kitchen rather than be in class. This girl was heating the loop in the microbiology lab today (the loop is the thing you use to transfer bacteria). So I walk up to her, and I'm like "Nice. Seems like the years of barbecuing for the guys have finally payed off, eh?", and she gasps and goes like "EXCUSE ME?!". Funny thing is, I've told her about 6 times before how I'm not serious when I say that, yet she still gets angry everytime I throw in such a comment.

This fat girl was feeling upset, so the teacher, who also happens to be our adviser, asked her what's wrong. I blurted out "KFC closed down, LOL". I kinda feel bad, but it WAS funny.

So this girl, who wears a veil btw, asked me if HSV-II can cause vesicle formation on the lips if a girl gave a guy with HSV-II a blowjob (II is an STD, which causes vesicles on the pubic region, whereas I causes vesicle formation on the lips, generally), so I'm like, I have HSV-II, wanna give it a shot?

In my Intro to Translation class today, the instructor introduced a GA who is gonna be helping us out everytime we have a workshop session. So we were working on analysing a number of translation criteria. The writer in Arabic said something which directly means "the mecca of truth", and the GA (who has a bachelor's degree in English" was like "this phrase is not usually used in English, so the translation is too literal". So I'm like, what are you talking about? "A mecca for ..." is used a lot in English..so then the instructor looks at us with a "lol@a student completely raping your English degree, you disgraceful piece of ignorant shit". I naturally lol'd.

So my dickish comments and rude behavior have once again landed me in the "God, that guy is such an ass. He's kinda funny, and oh-so hot, though. I'll forget about the ass part and still talk to him and be his friend" spectrum of things. The people I stand like me, and that's all I care about, bitches.

Stay tuned for another one of these in about 2 months, or something. I don't know, it depends on the flow of lols.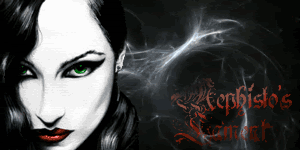 Rise and rise again, until lambs become lions