Mephisto's Lament
Que-Hegan
Join Date:

6/28/2008

Posts:

3,247

Member Details
Cool idea, I like it. I hope this won't turn out like all the votings on Gamefaqs, or we might just as well declare Sepiroth the winner right now.

A certain number of matches would be posted every day, and users will cast their votes via PM. This would ensure that users would not vote for a team over the other because their friend did so, or whatever, there are plenty of reasons.

A much simpler way is to just have a poll in each thread. As opposed to all other contests you've done, this is not a rating contest that requires A) anyone to pick a number between 0-100 or B.) anyone to pick a users name. All we have to do is pick between two preset contestants. Having an anonymous poll is much easier both for the voters and for you, and will allow a whole lot more people to vote if they don't have to send you a PM.

Idle thought, but when people submit their teams to you, could they not also include two pictures of their characters (optional of course) to be included in their threads? I mean, not everyone will know of every character that comes up, and if we're going to vote blindly a picture might help out.
Hmm..that's good. Better than what I had in mind. I thought the polls could reveal who voted for who, but if they're anonymous, then alright. Of course there will be pictures posted, btw.
I like PD's idea. If I were to do this, I would probably pick my two favourite NBA players. But 99% of the peeps here wouldn't even recognize them and I'd be out. Even if I did post their pics, I don't think it'd help much.
And how is that my problem? ..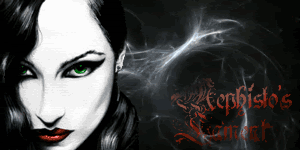 Rise and rise again, until lambs become lions