Mephisto's Lament
Que-Hegan
Join Date:

6/28/2008

Posts:

3,247

Member Details
But it's gonna be major. Nothing like the much simpler ones that I've made. It would take a lot more preparation, and I'd need some stuff from staff (the Admins, really) to make it happen. It would need front page coverage if it were to be most successful, and it would not only include Diablo, but virtually the entire video game universe.

Here's the basic premise of the entire thing. You can suggest things and stuff, but I feel I must remind you that I probably wouldn't really care about your suggestions if they weren't REALLY good, and backed up with a solid reason.

If this goes through, after I discuss it with Sixen and get everything straightened out, here's how it will work. A new board would be set aside for it, because there would be a lot of threads, more than a couple of stickies, and the likes. I'll make a new thread, most likely here in Off Topic, asking who would like to participate. The more who do, the more it would be interesting (and the more work I'll be doing, hyuck hyuck). Every user will PM me three teams, each team consisting of two characters from ANY video game. It can be ANY character in ANY game. That includes NBA players because there was more than one NBA game, Stalin because he was in Red Alert, all that stuff. The user will also supply a name for his team. You guys will sign up in a thread, as I already mentioned, and let's say User 1 signed up before User 2, K? User 1 selects Diablo and Baal, and User 2 selects Diablo and Mephisto. User 2 will not be given Diablo because User 1 signed up before him in the thread I had posted. It's a first come first served thing.

On the board which would be created IF this idea passes through, and depending on how many users sign up, and consequently how many teams will be introduced, I will put a number of teams in groups to decide which goes against which (it would be random, I wouldn't choose them myself). A certain number of matches would be posted every day, and users will cast their votes via PM. This would ensure that users would not vote for a team over the other because their friend did so, or whatever, there are plenty of reasons. Users wouldn't say which teams are theirs, it would all be cloaked in a shroud of anonymity. It would more than likely be point based, with the winning team in a match getting 3 points, the losing 0, and if a tie occurs, both teams get 1 point, like the World Cup, y'know.

At the end, I will reveal which teams belonged to which user. I don't know if I'll be doing a losers bracket or anything, this is really still in the brainstorming phase.

Thoughts are welcome.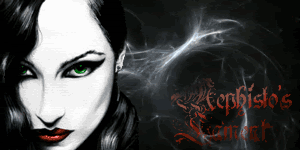 Rise and rise again, until lambs become lions