Mephisto's Lament
Que-Hegan
Join Date:

6/28/2008

Posts:

3,247

Member Details
We should discuss "interesting" things again. There used to be more of such threads, and since posting is decreasing day by day, one can only hope that creating new topics that can give rise to debates would increase posting, no matter how minutely. Here's my take on it all..

Time, to me at least, is merely an illusionary construct, either physical or metaphysical, allowing us observation within a reference frame. No matter the mechanism of time, whether it be a dimension, an effect of space being warped by the mass of our planet, a construct of our minds, a measurement of entropy, a few lines of code on God's computer, a figment of our imagination or something else entirely, it is liner simply because it only allows for the progression from point a to point b. That's not to say time cannot by circumvented, or from the reference frame of an individual or object, be either parallel or divergent to another individual or object or even that point a and point b cannot be reversed; but time, in your reference frame, is always liner simply because time itself is not universal in scope. We all experience time in similar yet unique ways.

In the universal scheme of things, there is no need for a set-in-stone device to measure the difference between the past, present and future. That is to say, if something is going to happen then it already has and since we know the past has happened and are experiencing what we perceive to be the present, there is no inherit distinction between the three, just the perceived progression from one to the other. If you wanted to travel into the future, for instance, you could hop into your little space ship, fly away from earth at 99.9% of C for 6 months, return at the same speed, and you would find that for the one year that passed on board your spaceship, approximately 1,425 years had passed here on Earth. Time itself didn't change, you are in every sense, only one year older, yet you would have been born more than 1,426 years prior to your return, as viewed from the reference frame of the inhabitants of Earth. That being said, time cannot exist as a singular instance; a universal clock, if you will; it must be an entirely subjective and ever changing experience.

Thoughts?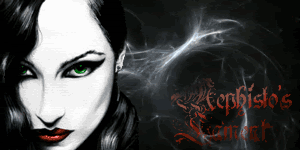 Rise and rise again, until lambs become lions