Ullion
High Council Member
Join Date:

3/21/2008

Posts:

2,474

Member Details
Hey all. My name is Kyle Stonkus, and I live in Ontario, Canada and proudly so. I'm 16 years old and in grade 11. My major sport si basketball, and I have been playing it ever since I could stand on two feet (okay, maybe a bit afterwards, haha) and rarely have taken a break from it. I also LOVE playing the diablo games, and have played the first one ever since it came out, as well as DiabloII a few years after it came out. My brother got the game after it came out, but my dad and him wouldn't let me play ebcause they believed I was too young at the time. But a few years later and I got the LoD exp and started playing the game. I love both so much, and was very eager for #3 to come out. Sadly, its been nearly 8 years since then, and nothing? Feeling a bit unsure if there *was* going to be a third one, I went to good ol' google and did some searching. Where did it take me? Here! I've read through multiple threads already and this place seems pretty cool and well-informed.
I'd have to admit, after reading some threads about the high-likliness of Blizzard announcing something about a new Diablo game in Paris, my hopes have been reignited and I am pumped. Now, I just really hope it does happen.
As for name, I got 'Killer-Swift' from... well, playing DiabloII. My friends and I made many accounts for all the characters and mules we had. My original internet name I used was 'Killerkyle', as an old alliteration for my name. But then that got old, so I wanted to come up with something new, fresh. But of course, I still wanted to use the term 'Killer', and stay away from using 'Kyle' as it was my real life name, which isn't something you're supposed to do on the internet, I guess? Haha, anyways, after about 5 minutes of pondering, I somehow managed to come up with the name 'Killer-Swift', so I used that. The other name I commonly go by is 'Ullion', which is a name I made up myself and does not exist in any other lagnuage... well that I know of. I was proud of the name 'Ullion' and stuck with it for a long time, but most of my friends preferred my name to be Killer-Swift, so I decided to go with that when joining this forum.
Anyways, I hope I'll enjoy this community and share great moments with all. And I must thank Elfen (Sp?) for varifying me during this email crisis that seems to be going on. So thanks Elfen, and cheers to all!
-KS :cool: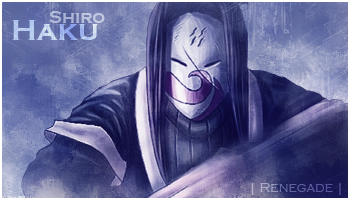 One becomes strong when they are fighting to protect someone close to them...
- Shiro Haku