Mephisto's Lament
Que-Hegan
Join Date:

6/28/2008

Posts:

3,247

Member Details
Guns don't kill people, people kill people. I've never seen a pistol fire itself and kill a person. Saying that guns are responsible for all the mayhem would be like saying that spoons are why Queen Latifah is overweight. Instead of banning the method, work on preventing the tool (pun intended).

The thing that annoys me a lot, is Americans complaining about the president they've elected, shortly after he gets into his position. Why did you elect him to begin with? It's because they always vote for the guy they disagree with almost entirely because they disagree with other guy more. Before reaching a satisfactory, competent president (and I'm not saying that Obama is, I've yet to see enough of him to judge him. I'm not optimistic, though), Americans would not only have to change their fundamental ideals about what the government should and shouldn't do for them, but also about what they should do for themselves and each other. It's easier for someone to pick the clique they disagree with the least and ride that bandwagon to their own demise than it is for them to think for themselves. The desire, however subconscious it may be, to become a part of something larger than yourself is universal. The same basic things that divide people politically also divide them economically and religiously. Namely, fear and comfort. People sacrifice knowledge for comfort and freedom for security, all along not realizing that the road they've so willfully taken is the same road they fought to avoid; and thus the cycle continues and public opinion changes ever so slightly from one dogmatic ideology to the next as history is forgotten and only nostalgia remains. So quit any complaining, because at this stage, it's premature and misplaced. Both parties didn't strike me as appealing, charismatic, or competent. At least, not enough to consider either side worthy of taking the pedestal.

Sorry if I missed some points discusse din this thread, I just skimmed through most of it.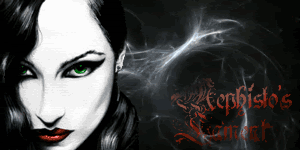 Rise and rise again, until lambs become lions