Magistrate
Nephalem
Location:

PA

Join Date:

6/22/2007

Posts:

14,567

Btag:

#Sharkins11523

Class:

Wizard

Member Details
Tried something new- instead of standard and prevalent photoshopping images, I tried to do it by hand with acrylic paints. Now, I'm not really a painter or much of an artist, but this was my shot: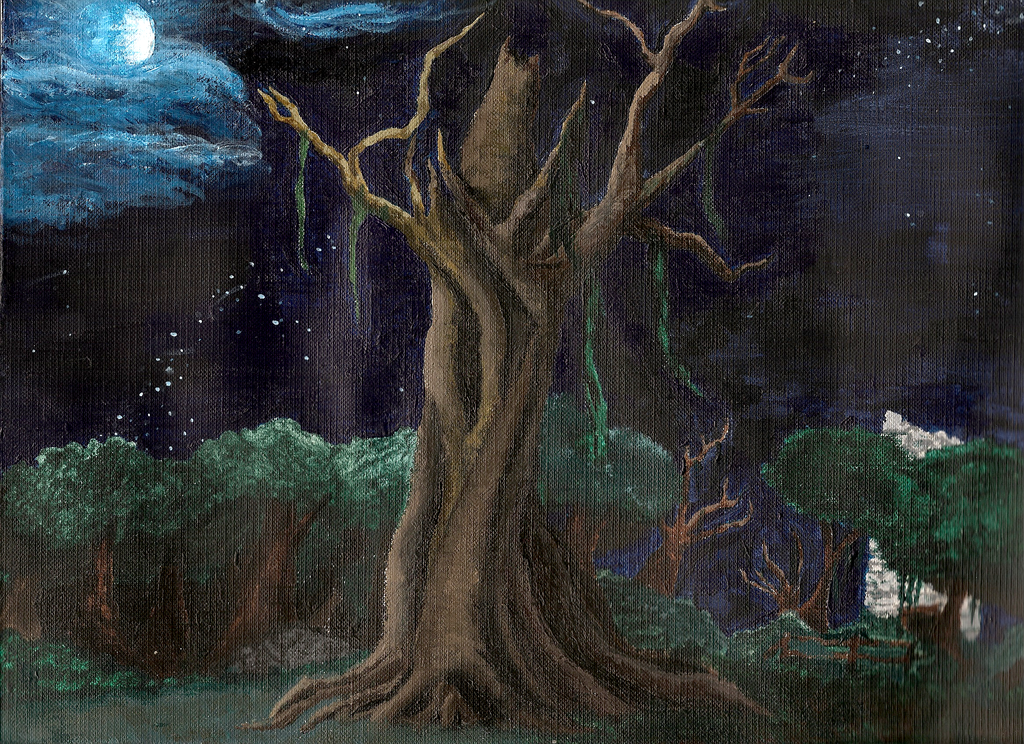 The real problem with the scan is the bottom-right corner, which got blurred for some stupid reason- the real picture doesn't have that.
Anyway, basically the Tree of Inifuss is in the center (where you find the Scroll of Inifuss, which you use to open the gate to Tristram in Act I), with the Dark Woods to the left and the Black Marsh (which is right next to the Dark Woods) to the right. I tried to do the Tower, as well, but it turned out a wee bit too bright for my taste. The clouds also didn't really turn out as I had hoped. I also made the Tower skinnier than it is in the game because, in my opinion, the in-game version is too large and squat to be a tower.
Anyway, here is what the Tree looks like in-game, if you want a reference:
I added the hole in the Tree just because I have no idea where else the Scroll would come out of. Anyway, there it is, then. Took about a month of on-and-off work, lol.
Edit--
Woops, meant to put this in the Fan Art section.
Edit--
And here's a link to one of my other pieces:
http://www.diablofans.com/forums/showthread.php?t=19240