overneathe
Wise Elder
Que-Hegan
Join Date:

7/31/2011

Posts:

4,908

Member Details
Uber Bosses Speed Kill Video
Forum member ErlendOlsen has created a nice video showcasing the speed at which all 6 uber bosses can go down solo. He has managed to do it in 10 minutes 37 seconds. And of course, all that is in Monster Power 10. You can also check out
his thread located over here
.
---
Blue Posts
Expansion Story
There is no information available yet on the story line of the expansion, but you are quite possibly correct in your assumption about the status of the story. That said, there is no harm in checking out what ideas you guys have and find out about the things you would like to see in the expansion. :-) (
Blue Tracker
/
Official Forums
)
Which Class to Play
While you're deciding which class to play and what kind of builds you'll use, you may want to consider the amount of solo versus group play the character will do since that can sometimes make a big difference. (
Blue Tracker
/
Official Forums
)
Most Hated Elite Fight
There are some types of packs that I certainly favor less than others, but what I am finding to be the bigger culprit of craziness as of late is the rare instance that I stumble on to two packs with no over lapping affixes. Those tend to be some very interesting moments in gameplay for me. (
Blue Tacker
/
Official Forums
)
---
Bonus Blizzard Comic Contest Entry
An honorable mention from he Comic Contest has been posted.
We challenged you to submit your comic creations to the
Blizzard Comic Contest
, and your entries never fail to amuse and amaze us. The following comic from Markus Frank was selected as an honorable mention in our ongoing contest.
Keep those comics coming
, and you might be the next artist to take home a prize! Also, be sure to set aside some time to check out our
Warcraft
and
StarCraft
comic sections.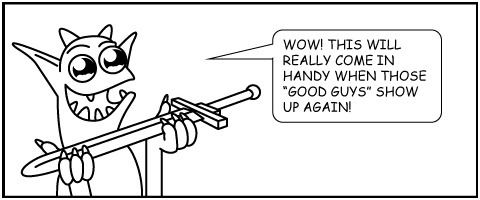 ---
Black Ops 2 Outsells Harry Potter and Star Wars
In a slight bit of offtopic news the latest Call of Duty game Black Ops 2 has made half a billion dollars, in just 24 hours and has outsold the biggest franchises in the movie industry, like Harry Potter and Star Wars. This is not only a big win for Activision-Blizzard, but also for gaming in general. Our sister site FPSGeneral has the scoop and also a quote from Bobby Kotick.
Click the link here
or the pic below to read the whole thing.