ScyberDragon
Nephalem
Location:

Superior

Join Date:

1/22/2009

Posts:

8,816

Member Details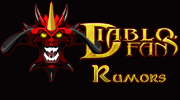 This just in, Diablo is real. While many of us believed that Diablo was merely a game, it turns out we could not have been more wrong. Bashiok posted yesterday that Diablo, is in fact, real.
here
.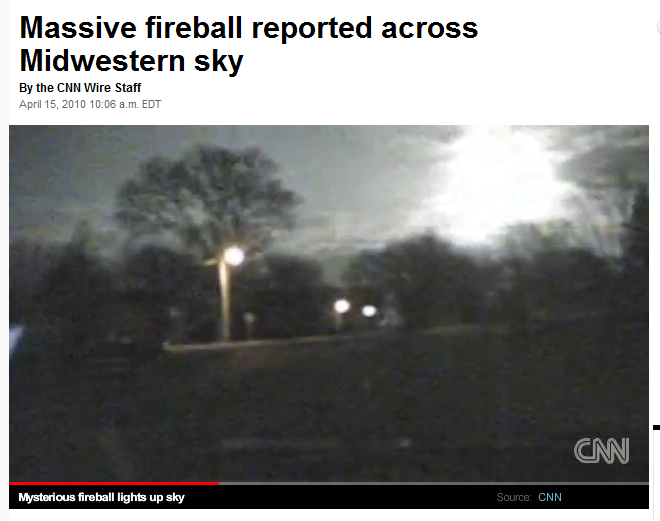 Speculation has run amok these past few days after a
fireball lit up skies
in Iowa, Illinois, Indiana, and Wisconsin. And while the US Government, National Weather Service, CNN, and NASA may want us to believe it was simply a tennis ball sized comet burning up in Earth's atmosphere: here at DiabloFans, we know better than to trust
authorities
.
Many resident posters have dissected the video meticulously in an attempt to reveal the true nature of the event. Some have even found a
starking parallel
. This same omen was shown at the beginning of the Diablo III cinematic, symbolizing the return of Hell's minions upon the world. While it is unknown where Tristram Cathedral dwells in the Midwest, the hunt for this Church and the ending location of the strange phenomenon continue.
Although DiabloFans attempts to be as objective as any mainstream news outlet, staff and frequent posters seem absolutely assured that the fireball is indeed the Lord of Terror descending upon rural United States to wreak havoc among its dairy farmers and... whatever else is there.
Here at DiabloFans, we have a collection of the most experienced people when it comes to fighting off these hordes. We are forming a group of brave souls to campaign to the Midwest in attempts to vanquish whatever evil that may spew forth from this mysterious fireball. So, if you have a giant axe, can summon monsters from the dead or shoot lightning out of your hand, we ask that you venture with us on this epic journey. For the rest of you who do not possess God-like powers, please hoard as much food and water as you can and find your nearest bomb shelter. "And the Heavens shall tremble" but DiabloFans will fight back.
Others, still, have taken
more drastic measures
. Can these valiant young men of honor protect Sanctuary once more from the hordes of evil? Is Blizzard an agent of His dark forces? Will DiabloFans ever have anything real to write about?
Special thanks goes to
Huck
for co-writing this with me.