fbim4
Banned
Join Date:

6/13/2006

Posts:

2,587

Member Details
here is my theory...

so lets say that the prime evils are not three people, but one, seperated for eternity by the the high angel of heaven. but the worldstone is now broken and hell is loose, now able to go in to the mortal world to find an access to heaven. so they use tyreal, capturing him and forcing him to tell them how to get to heaven. he tells them about a secret entrance in the mountains that takes them to the noth gate of heaven. so the invasion started and the prime evils awakened because the power from heaven weakened. and now they are going to destroy the sacred artifact that kept them from regaining their body. the earthlings are trying to fight but are getting dominated by the burning hells. and it seems that all hope is lost.

but then a baby is born in the high heavens...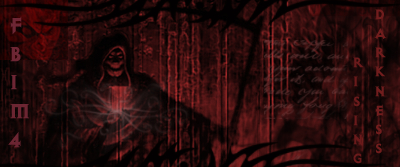 "You are like a rose in a great rose field. Each rose is so beautiful to me. But if one dies... I can still look at many other roses..." God of Darkness.