Elfen_Lied
Der Engel Des Todes
Location:

Hamilton

Join Date:

2/22/2006

Posts:

11,458

Member Details
After dealing with the thread of invasion, attentions were drawn to more pressing matters. The funeral for Lord Hyrule. As was tradition the members of the Royal Family are buried in a graveyard a short distance from the castle, behind a village at the foothills of the vast mountain range. Being that it was this mountain range the adventurers need to go to, stopping off at the funeral on the way up way not totally out of their way.
The met up with Zelda and here attendant outside the gates to the cemetery.
"
Mourners in search of the Lord Hyrule's ceremony?" ask a women at the foot of the steps to the higher level. "If you are, please go up the steps behind me. Lord Hyrule was quite important, and his service is to be held on the upper partition of the tombs."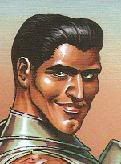 "

Zelda, My dear! I have been worried sick about you!" exclaimed a man who came running up to the princess as she made her way up the stairs.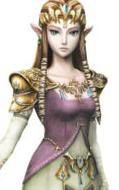 "

Oh no! It's Islington! Let's get out of here. " cried Zelda.
"

No, do not turn away!" pleaded Islington. "It has been so long since I have seen your face. So regal and...uh...a bit dirty actually. Have you been slumming again? Naughty!"
"

Kindly place a Bromk in it, Islington, I do not 'slum.' Foppish fools looking for a thrill 'slum.' I help people." Zelda proclaimed with dignity.
"

Of course, one must have one's little hobbies, but it is just about time you honored our...ahh...agreement?"asked Islington. "The honor of your house is at stake, you recall?"
"

My home has a new head that owes you no allegiance. Do such agreements carry beyond the death of the makers?" Zelda asked with a hint of furiousness in his voice. "No, a master of weapons may assume title to..."
"

You know as well as I do that the arrangement is a fabrication!" interjected Islington. "Urgh! My word, you have brought them here? This...foreigner is ruling your house? Ridiculous!"
"

No more ridiculous than you forcing the issue of this 'betrothal.' No, Islington, I will not marry you." Zelda proclaimed loudly, regarless of who might hear it. "Above all else, I do not find your company enjoyable."
"

You may be entitled to ruin your own reputation but I will not have you dragging me down as well by denying what is mine by rights! I will not stand for it!" exclaimed Islington.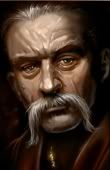 How exactly is she ruining her own reputation?" asked Sir Karl. "By being kind to zose less fortunate?"
"

It can speak!" Islington said in astonishment. "Zelda trained you well. Oh, did I provoke you? Your reaction will be violent, no doubt. On your first move I shall have my guard cut you to p...

"
"

What is going on here?" asked a talk man who appeared behind Islington. "Who are these...oh, hello Zelda. My deepest sympathies to you this day. Your father was a fine man."
"

Thank you, Lord Roenall." Zelda said with a curtesy. "He would be pleased to hear such praise."
"

Stop this 'Lord Roenall' business." said the man. "I'll not have such formalities. My brother may have been fond of them, but not me, you may call me Norrington 'Norryy' if out of sight of the missus. Hrmph heh?"
"

Lord Roenal, you are a positive cad!" giggled Zelda.
"

Yes wel hpmh hmml," coughed Norrington Roenall. "OH! I feel I must apolgise for the callousness of my brother, As the general of the Roenall army, he can lead the troops as he sees fit, but I assure you his decision to invade was purely his own. I had heard a rumour, Is it true your home has been overrun by barbarians? My guards will have you home and safe in no time... there are none finer!"
"

I fear you are misinformed, Sir." Zelda replied in a gentle tone. "No, with my father's death it was best to defer to the weaponsmaster that saved the keep. You know the old customs, don't you?"
"

Of course, a fine tradition." said Norrington. "Why I know many a name that was started in that way.... the Curstwerds of Kakariko village, for example. I'm glad to see you follo..."
"

THANK you Uncle." interjected Islington. "but it's NOT that simple. Zelda made a rash decision and we'll sort it all out shortly. Aren't the Curstwerds downstairs? Give them my best."
"

Quite, quite. All my best, my dear." Norrington said with a wave as he left.
"

Islington!" explaimed Zelda. "What have you told him? That I was run off and afraid to go back? Is that how you intend to take control of my home, my life? I'll not have it!"
"

Zelda, descend further into these whims of yours and you shall be a laughing stock." Islington said. "Come now, our combined names would carry quite the weight. What do you say?"
"

I say..." said Zelda then she began to ponder he next words. "I say.. I say take your name and eat it! I'll not be your puppet!"
"

Do not anger me, Zelda. I can help or hinder, I've done it before." proclaimed Islington.
"

She said her vishes."said Sir Karl sensing Zelda's digust of the man. "Vhezer you respect zem or not, you vill let zem stand."



"

Your comment is asinine, Foreigner." scoffed Islington. "Obviously she does not know what her wishes should be. Just look at her choice of company. I will leave...for now. This is unfinished."
The funeral session was long, and worn on most of those attenting. One by one the left till only Sir Karl and Zelda remained at her father's grave.
"

You were not obligated to accompany me to my father's funeral." Zelda said to Sir Karl. "Most people don't like to be reminded of death. Why did you come?"
"

I vanted to pay my respects to a good man." the old man replied.
"That is a very thoughtful gesture for a man I am certain you never met." Zelda said as a tear ran down her cheek. "

It still makes me fume with rage that Islington was there to press his ridiculous claim on me! Everyone else was willing to put aside the differences they had with my father--and there were plenty of differences to set aside--but not Islington. I know exactly what he's after, and it has nothing to do with me or what I want from MY life. He just wants to build his own empire on my father's hard work and turn me into some helpless, homebound, frilly gown-wearing socialite! I have no intention of being that person for him or for anyone else! There are far too many who need my aid!"
"

Are you certain?" asked Sir Karl. "Islington looks like ze type of man who could put you in your place in a hurry."
"

Hah." laughed Zelda. "THAT will be the day. I would sooner muck Islington's stalls than warm his bed, but both are distasteful ideas. I am sorry for that extended exchange but he is such a bounder, such a...a manipulating...such a...oh, to hades with the manners, he is a complete bastard, and calling him that insults bastards everywhere!"
"

Has he always been zat...driven?" asked Sir Karl. "He is quite intent on enforcing your betrothal."
"

I do not understand him. If he were not the son of Lord Roenall I would think him capable of anything." said Zelda. "Anything short of the criminal, of course. This has been too much to take in. Let us get away from here and away from him. Lead on.

"