Elfen_Lied
Der Engel Des Todes
Location:

Hamilton

Join Date:

2/22/2006

Posts:

11,458

Member Details
They run up the dirty path to the castle, it's perfectly shaped ivory white stone glimming in the sun, a stark contrast to the makeshift wooden fort before it. They apporached it's tiny gateway.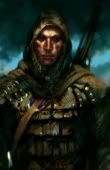 "
There you are! I have been waiting positively AGES for you Captain. I did a little scouting around and the outer walls have been breached. That means they are inside, and we'll have a tough time getting them out." spoke a man in a green hood, and leather armor. "You bring more men, good, we will need all we can get"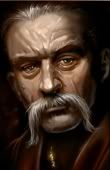 "just vhat is going on here?" asked Sir Karl.
"
We are beset by giant lizard creatures and some large ogrish creatures.. they came out of nowhere... had tunneling beasts with them, so we were attacked from above and below." spoke the man in the green hood. "'Twas little that could be done, truly enough. We fought room to room, barricading ourselves in when need be. To the last man we fought, practically. Once the Lord Daphnes Nohansen Hyrule disappeared, it was hopeless. I tried to find him, but there was naught to be done. Leading what few soldiers remained out was battle enough. The lizards and those ogres have shut the keep up tight. I'm hoping they will merely demand ransom for our Lord...but my hope has been quickly dwindling. If you can rid the castle of the vermin, we'd be mighty grateful. As would Lord Hyrule...if he still lives, within."
Just then a beautiful young woman, dressed in the finest of robes and a very concerned look upon her face, came forward and spoke to the group.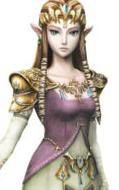 "Please help us" she begged. "But alas

I am sorry, I don't know numbers or tactics; I only know that we must get rid of them...we must rescue my family, that is all."
"Princess Zelda?" the man in green said startledly. "You should remain in the fort, for your own safety."
"Eldroth, you need not worry, I will not leave this fort till it is safe."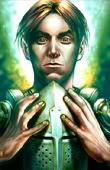 "Mi' Lady." said Heinrich with a bow. "V

e need more information. If Ve march through ze front door it vill be a slaughter."



"

Well...I've been thinking, and I'm pretty sure they would have left someone alive. Daleson...he would be tending the stable." Zelda said. "You should try to reach him. You don't have to go through the frontlines. Approach north of the palisade. There is a secret door that allows entry along the base of the keep wall. I...I use it to occasionally sneak out while my parents aren't looking. They don't much like me interacting with the local peasants, but I can do so much for them."