Elfen_Lied
Der Engel Des Todes
Location:

Hamilton

Join Date:

2/22/2006

Posts:

11,458

Member Details
The creature lept into the air. Sir Karl raised his sword his hands were steady his form, was perfect.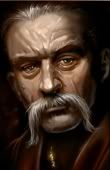 "Too slow monster" he said as he impaled the creature.
Due to the sheer wieght of th animal it collapsed on top of the old man but Heinrich was able to summon enough strength to shift the body of the creature and rescue his mentor.
"I zank you Heinrich, now let us aid ze ozers" Sir Karl.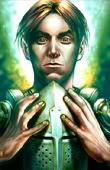 "Yes." replied Heinrich. "In ze name of Sigmar Heldenhammer let our foes be vanquished"
"Spoken like a true knight of the order, HA HA" Sir Karl laughed."
"When the two of you are done playing with that corpse we have monsters to fight!" Baeithra yelled.