SilVerSurFnStud
Ancient
Join Date:

2/2/2006

Posts:

5,990

Member Details
SICK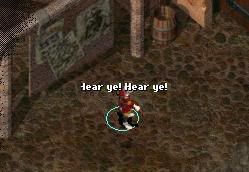 The noble order of the
S
ilver
I
nferno
C
rusading
K
nights is looking to bolster it ranks!
If you wish to sign up for the first ever Diablo 3 Guild you've come to the right place, if Camaraderie, adventure and steel on steel is what your after, then look no further
This is the OFFICIAL SIGN UP sheet for the diablo 3 (and Diablo 1 and 2) guild we are forming on this site.
The name of the Guild is
SICK
...
SILVER Inferno Crusading Knights
whose motto is 'In the name of God the impure souls of the living dead shall be banished into eternal damnation, amen'
The Guild's main objective is to be the most popular guild in diablo 3(and Diablo 2) and for all to sought to join. Because we here at diablo3.com are all a family we all have the first chances to join here directly in this thread
Entry Requirements/rules
http://www.diablofans.com/forums/showthread.php?t=6643
Failing these rules may result in your expulsion from the guild.
Optional
A taste for medieval fantasy role playing, anything relating to this can be done here
http://www.diablofans.com/forums/forumdisplay.php?f=29
Elite Members
Leader:
-Silversurfnstud
Sub Leaders:
-Elfen Lied
-Thasador
-Ferret
The Guild Leaders can refuse entry it they so choose.
This is a USWEST GUILD
Above information is subject to change
For more guild information go here
http://www.diablofans.com/forums/showthread.php?t=1061
Below is a example of the guild application form, you are to fill out if you wish to join the guild
--------------------------------------------------------------------------
Guild Application form
Ladder: Ladder
Mode: Hardcore
Preferred D2/LOD Class/Build: Frenzy/BO Barbarian
Preferred D1 Class/Build: Warrior
--------------------------------------------------------------------------
Chatting is off limits in this thread, if it has nothing to do with signing up or the guild, or the guild itself or if you are a higher up, the requirements, it will be deleted.
those of you who are already members, and are still active, it would be preferred if you re sign up so we can see who is still interested in remaining part of the guild.
A List of Current members and Ranks can be found Here
http://www.diablofans.com/forums/showthread.php?t=6641
SICK is also an Official recognized Guild on Xfire.
http://www.xfire.com/clans/xsickx/
/Signed
-SILVER
-Elfen Lied