fbim4
Banned
Join Date:

6/13/2006

Posts:

2,587

Member Details
Quote from

Both. I love the basic design Jetrall provides, and I love your version of it too (except maybe the font for your name). I saw your version first, then realised where it came from. That skull picture is so freaking cool. I think this is the first time I've ever been blown away by a sig.

edit: oh my god they are all so freaking cool! almost makes me want to join SICK... almost...
lol thx.
i generally take a lot of time finding pics for sigs and avys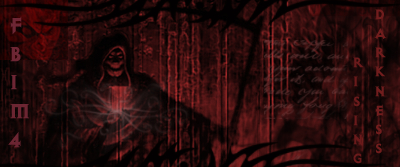 "You are like a rose in a great rose field. Each rose is so beautiful to me. But if one dies... I can still look at many other roses..." God of Darkness.