Ullion

High Council Member
Join Date:

3/21/2008

Posts:

2,474

Member Details
Intro
Ikariam
is a Realtime Strategic Management game that is played on a webbrowser such as Internet Explorer, Firefox or Opera after a short registration process. In other words, there is no download required to play this game. You are handed some land on which you can build a prospering city to develop the world's finest Empire. You must make choices of job delegation, the pace of collecting resources, how to use military troops and what places to colonize. With well timed actions, you can achieve great success at what you are planning.
Over time, you will expand to other islands while making friends and foes with other players who have the same goal in mind as you: Conquer the world by economic or military success. Of course, there can only be one true leader, so show them what you're made of.
In this section, we will cover these subjects in that order:
Explanation of the HUD
Viewing Worldmap, Island, and Towns and your shared Treasures
Interacting with other Towns
Starting Off
Advisors
The Advisors are meant to make overview of what's going on easier to spot. Should one of the four advisors have a shining background, he is telling you that something has happened in his particular area of responsibility. They are not intended to make actions on your part, only to inform you that something has changed since you last checked. Click on them to find out what they are trying to tell you.
The
Town Advisor
is dedicated to letting you know:
A building has been finished or upgraded
A production location has been expanded on one of your islands
A shipment has arrived and been added to your supplies of a town
A spy has been discovered and what happened to him
He will also let you know where it happened so you can plan on what to do next in a more precise manner.
The
Military Advisor
will send his reports your way so you can review and act accordingly. He will let you know:
Which town has won or lost a battle
Which town is expecting an enemy invasion
An exact report on what happened during the battle if you click on it
This loyal
Reseach Advisor
will immediatley inform you of interesting new discoveries that have been made at the Academy.
The
Diplomacy Advisor's
job is to organize your mail. Through him, you will be able to contact other players or respond to them in a couple of different ways:
Send or reply with a message
Send or accept Trade Treaty offers
Send or accept Cultural Assets Treaty offers
So you see, should you have to log off for a while, they will help you get back on track when you log back on. Through the four of them, all areas that are of interest in the game are covered. Don't hesitate to check out their messages before starting other tasks, because through what they say, they let you know how to take advantage of a situation.
Viewing Worldmap, Island, and Towns and your shared Treasures
These three buttons are the key to navigating the Ikariam world. With them, you will be able to access the world view, the island view and the town view, from where you can undertake numerous actions to follow up on any goal you may have.
Clicking on the
Show World
button will take you to the world map. It will put you island in the center of it so you know where you are in the whole scenario. You can enter coordinates to quickly look up other places, such as your friends, enemies or trade partners. Clicking on any island once will display its exact coordinates and the name of the island for additional information. Double clicking on any island will take you to it's island view. Although the screen looks like the one you get from the "Show Island", you will not be able to send workers to the production locations unless you clicked on your own island.
The
Show Island
button brings you to a view of your island. From here, you can look at your neighbors, the production locations, the island wonder, and of course, your own town. Clicking on any of these will allow you to interact with the chosen object, so you can send workers to places, talk to other towns and donate gold to the island wonder.
Clicking on the
Show Town
button will take you to your town overview of your selected town. Once there, you can look at your individual buildings and use them for their purpose.
The scrolldown menu will list all of you cities that you have built thus far. Every time you found a new colony, its name will be listed underneath those already existing. Once you have changed your selected town, you can apply the above mentioned navigation buttons to get the same result from your other town's perspective. Also, very important to notice, when you change you selected town, the amount of resources you have will change. This is because every town you have has a different stockpile, except for the gold and ships, which are shared by your whole empire.
The number next to the arrow indicates how many action points your town has left at the current moment. Sending a shipment somewhere, trading with someone, and sending troops to other locations all consume one point per seperate action taken. With a small town, you can't initially lead a world war and make lucrative sales as a trademan, but as your townhall expands, you will recieve more action points.
The numbers next to the the three citizens indicate two things. First off, you can see how many free citizens reside in your town. This is important to see because you will know how many additional folks you can send to work, or how much income you make. Every citizen will yield four gold per hour. In the parenthesis next to it, you have the total number of residents. This includes military, reseachers, workers, and free citizens.
These two buttons inform you of your shared resources you have available to use at all towns within your empire.
The top one,
Tradeships
, isn't really a resource per se. Tradeships are bought at the Trade Port, and they will transport resources to places you send them to, as well as military troops. They are a very important part of your empire because they will allow you to establish a pool of resources at whatever town you need them in. Without them, your town will only ever have Building Material and one Wealth, although you need every type of wealth later on in all towns. Tradeships are like merchants, which mention before, are bought for their services at the Trade Port. It is a one time payment that allows you to summon them instantly, as long as the ships aren't out doing other stuff already for you. The further you get in the game, the more you will need, and the costs for obtaining a Trade Ship rises with each one you add to your network. Clicking on this will let you see what your ships are currently doing.
The
Gold
is the accumulated wealth of all your towns from successfull trades and tax paying citizen. Through it, you can buy goods from other players, enlist more Trade Ships, donate to the island wonder and pay for your upkeep. Most significantly, if you plan to become a war general, you need to make sure your income covers the hourly expense of your troops.
Resources
Resources are the most needed item in the game. There are two different types of resources: Building Resources and Wealth Resources. In Ikariam, there is always one lumber mill for Building resources, and one other location to gather one type of a Wealth resource.
Building Resources is only found in one type:
Wood
. As previously mentioned, to gather wood, go to the lumber mill on your island and shift citizens into workers. One worker in a lumber mill will always yield one piece of wood per hour if there is no corruption in your town. Wood is needed in everything for upgrades. To upgrade a low level building, all you need is a small amount of wood. Obviously, the higher the level, the more the wood needed. Wood is also capable of capable of upgrading Production locations (Lumber Mill, Crystal Mine, Vineyard, Marble Quarry, Sulfur Pit). When you click on the production location, look on the left hand column, and it'll show you how much wood is needed to upgrade it. You can donate any amount of wood as you want, so long as you have enough.
Wealth Resources contain four different types of resources; all are very useful to the game. These resources are: Sulfur, Crystal, Wine, and Marble. When gathering these resources, it requires two workers to yield one wealth resource per one hour.
Sulfur
only has one current use in the whole game of Ikariam, and is commonly deemed the most useless. It is only needed for military units. Every single military unit and naval unit requires some sulfur to be produced, with the exception of the 'Slinger', 'Cook' and 'Doctor'.
Crystal
is polar substance, but not chemically. It is polarized because some players find it very useful, while others don't give a crap about it. Crystal is used for upgrading the academy after a certain level, upgrading the palace after a certain level, for speeding up the research in an academy and improving units by using the Workshop. However the only way to speed research up is to donate enough crystal so that the whole tech is finished being researched. One crystal donated to the academy means one less research point needed. Therefore, if you need another 10 000 research points to finish researching a tech, you will need at least 10 000 crystals to donate it, otherwise you are not allowed to.
Wine
is a definite wealth resource needed by all high-caliber players in Ikariam, however it is not as demanded when at a lower level in the game. Wine is not needed to upgrade any building besides the Palace at a higher level. Wine is used to make citizens happier, and therefore a bigger population. But to do this, you need to build a tavern in your colony. A level one tavern allows you to distribute three wine an hour, making 80 citizens happy. An upgrade in the tavern allows you to distribute more wine per hour.
Marble
is a very crucial resource, and can be argued to be the most needed in the game. It is used to upgrade all buildings apart from the academy and any low-level building.
Interacting with other Towns
When you click on any town from the island view, you will get to see a window on the left that will let you choose between a couple of options. This is where you can initially contact other players via mail, attack and pillage selected town, or even defend it against a common enemy. Your choices are quiet numerous.
Diplomacy
is the root of all types of mail. You can message that town's owner and send any type of treaties his way. A strong tool, as silence and missunderstanding more often than not result it attack from one side. Communication is important for those who wish to achieve more than just running a few shaddy towns. Obviously, you can't send mail to your own towns.
Transporting Goods
lets you send a shipment of goods from the town you have selected from the scroll menu to the town selected on the island view. This is great for shuffeling your goods between your towns, but also for helping out other players. This is something you will make use of quiet commonly as you progress, at least between your own towns.
To
Pillage
means to send troops to the selected down. If there are military units on your opponent's side, you will duke it out to see who has a better group. If the person attacking wins, he will get to send transport ships to that town and steal some of the resources he may have stored in his warehouse. The amount depends on that town's Trade Port, the lower its level, the less you can steal from him. Should he be able to defend his town though, your troops will have died and you cannot plunder the town. An expensive fallback. Be aware that sometimes players can hold a grudge and send a counter attack against your town, so be sure that if you attack, you decimate his forces.
Blockade Harbor
means that you will send War Ships to his port. This is a necessary step if you want to pillage the town but the port is guarded. Should he have some ships capable of fighting as well, a sea battle will commence. If the attacker wins, he can send troops to pillage the town safely, while any shipments made to that town will also be looted by you. If he wins, your sea navy will be destroyed and in case you send troops, they will be turned around by his remaining ships. It is important to note that you cannot send Tradeships into battle, as they are not meant to fight, only to transport resources and troops.
Sending out Spy
will deploy a Spy you have trained. Using this spy, you can find ou various tidbits of information about a town you may want to know more about. This is a handy thing to do in face of looking for a town to pillage, as you can check out his town's resources, armies and advancement of the town itself.
Defend Town
will rush troops to said town in order to fight in their name. You can defend other towns you own, your allies' towns or even strangers calling out for help. Help out places that are of interest to you.
Defend Port
is the same as above, except in this case you will send warships to help defend the port and take part in sea battles instead. If you or a friend will benefit from this, it may be worth to stick around and show others who the boss of the port is.
Beginner Buildings
The
Town Hall
is the most crucial building in the whole game. It contains most of the information about your colony, such as: Gold Production, Happiness Levels, Lumber Production, Wealth Production, and Population Rate. The town hall also notifies you if there is any corruption within your town. The town hall is the only building you are given to start off with.
Gold production is fairly basic:
1 citizen produces 4 gold
1 worker costs 0 gold
1 researcher costs 8 gold
1 militia costs a varying amount of gold depending on the class
One person out of your population can only fill one of these four roles, but you can reassign them to another position if you need to.

Happiness level is what dictates your population rate. Happiness is affected by the current population, corruption levels, wine output, tavern levels, museum levels, and cultural goods. The greater the population and corruption, the lower the happiness in your colony. The higher your museum and tavern levels are, the happier your people are. More wine output (controlled by tavern) and more cultural goods (controlled by museum) also raise happiness levels.
Lumber Production is controlled by clicking on "Show Island" and then on the pile of logs icon on your island. After clicking on it, you'll notice a bar that you can increase/decrease. This controls the number of your citizens that you want to be workers. For every one worker in the mill, you produce one lumber in one hour.
Wealth Production is the same as Lumber Production, but is the other icon on the "Show island" page. However, to acquire these "wealth" resources, you have to finish the research of "Wealth". There are four different types of wealth, and only one can occur per island.
Population rate is controlled by your level of happiness on the colony. Simply put, the higher the better. Also keep in mind; it is VERY handy to have a large population.
The
Academy
is one of the first two possible buildings you can build. In the academy, you are able to turn citizens into researches. For every one researcher, you gain one research point per hour. In the academy, you can select between multiple (max of 4) different technologies. The four different categories you can research into are:
The lower level techs you can research usually require a small amount of research points for them to be researched. Also in the academy is a library. In the library you can look up all the different techs available, their prerequisites, research point costs, descriptions etc. In the library is also an "Ikipedia", or basically put – an in game Wikipedia based on Ikariam.
The
Barracks
is the only other building you can build at the beginning of this game. In the barracks, you can turn citizens into different military units. At this point, however; you can only build slingers. These are cheap and pretty much ineffective against any other type of unit. Below the unit you wish to build, it tells you how much resources it costs to build the single unit, and how much gold upkeep it costs to keep it per hour.
First Tasks
One of the first things to do is to start gathering Building Material. Without you will run short on your starting amounts very quickly. After setting a few citizens to become workers at the saw mill, you can then start up on your town. The best thing to do is to build yourself an academy. Thankfully at the beginning, it only takes around 20 minutes to build one. When it is complete, build yourself a barracks so you can get a few slingers, giving your town some defense.
The major thing to focus on though, when you first start off, is to upgrade your academy to as high of a level as you can before you can't obtain enough glass. The best thing to do is to have your academy production always be at a max. This will allow you to research different techs much more quickly and efficiently. Beware though, this can be costly and will force you to reduce wood production. The best techs to research first are Conservation and Well Digging. Well Digging allows your town hall to have a bit more room for more citizens and it increases happiness by a small amount as well. Don't worry about gold too much at the beginning, as long as you can keep the balance in the positive, you are doing good. You won't be spending any gold for trades and tradeships until later, by which you should have more citizens to make a better income anyway.
After researching these, build yourself a warehouse and upgrade it a level or two, to allow yourself to hold more materials. Don't forget to upgrade your town hall whenever your town becomes "full", so you can hold more citizens. For research, another key tech to get is called "Wealth". After researching this, you will be able to obtain your special Wealth resource that is on your island. The last major tech that should be researched is "Professional Army". After getting this, you are capable of building special military units. When your barracks is level 3, you can build Swordsman, which are very efficient for offense, and Phalanxes can be built when your barracks is level 4, and are really good for defense. Try and build 5-10 phalanxes in your capital to hold back most armies.
Advanced Buildings
In your colony's area, you notice that there are still plenty more room to build other buildings, but there is nothing else to build. The answer of how to get buildings to build is in your research. One of the first techs you research, "Conservation", allows you to build a warehouse. There are about 10 or so more buildings you can build, all of which require different proportions of resources once you are able to build them.
The
Warehouse
is one of the initial "advanced" buildings you can build. The warehouse allows your colony to hold more of each kind of resource. The warehouse also protects a small portion of the resources that you have. The higher the level, the more you are capable of holding and protecting. At high levels, the warehouse upgrades become costly and time consuming, but are much needed.
The
Trading Post
is another early building you can get. This allows you to search deals in your area, and can buy and/or sell resources of any sort from people on your island. The higher the trading post, the more you can offer for sale. With every other upgrade, your trading post can scout out an extra island.
The
Trading Port
allows you to buy cargo ships. These are extremely crucial, as they allow you to transport goods from one place to another. The higher the trading port, the quicker you can load supplies onto your cargo ships.
The
Shipyard
is basically your barracks but for you naval units. On average, naval units cost more sulfur to be build than land units. Higher levels allow you to build ships quicker and allows you to build higher level ships.
The
Town Wall
is a basic defensive structure that increases your units' defensive ratings. The higher the town wall, the better the boost.
The
Hideout
is a cheap structure that holds little (or a lot, depending on your neighbors) importance. It allows training of spies in your colony. Spies allow you to perform several different types of espionage missions on your neighbors. Any updates are shown in your hideout. Higher levels allow you to build more spies and more quickly.
The
Tavern
is a very important building. It allows you to distribute wine to your citizens within your colony. This increases your happiness by a lot, and therefore a booming population. Higher levels allow you to distribute more wine, and therefore more happiness. Also, when the tavern is upgraded, happiness itself is raised by a slight amount.
The
Workshop
is a very good building to have if you have a lot of crystal and are interested in boosting military strength. It allows you to purchase upgrades for your military units with gold and crystal. The higher the level, the quicker the upgrades, and the more available.
The
Museum
is similar to your tavern. Museums hold cultural goods (see Treaties) which also increase happiness within a colony. The higher the level, the more goods it can hold, and a slight happiness boost is given.
The
Embassy
is building that allows you to search out other alliances, send applications to them our to check out your own alliance if you are in one. If the embassy is level 3 or higher, you are capable of founding your own alliance.
The
Palace
is a very costly building but of great reward. For every level in your palace, you can found another colony. The Palace can only be built in your capital. The
Governor's Residence
is only built in your colonies (not your capital) and is used to reduce corruption. The Governor's Residence must be the same level as the number of colonies you have for you to have no corruption in that city.
Military
The military is a key component to this game. If you have no military, then your town can easily be raided by others, and you can lose resources and gold. After you build a few units, you can go to the island view, click on a nearby town and select "pillage" and you are able to send your troops to attack. Your military advisor will update you when the battle is underway and keeps you informed on how your men are doing. The Military advisor also tells you if you're being attacked and by whom and when they will arrive.
One major thing to note for military is that the amount a person pillages is dependent of the town's trading port. If the trading port is a higher level, the more can be pillaged from that colony. So be sure to have a good defense if you're going to have a larger trading port.
In the "high scores" section, players are able to search for other people's account and see their military strength. Therefore if you have a military strength of 0, beware; many people will attack without remorse.
Another feature, although not incorporated yet, is called Occupation. We are currently unsure about this, but we believe that if a pillaging goes well, and the troops are within the town that no longer has any troops and you have a high enough level palace, you are capable of keeping control of that colony. Keep in mind this is not yet implanted into the system yet, and when it is, we are not sure if it'll work this way or not.
Waging war in Ikariam can be expensive, but also very rewarding if you make smart choices. Be sure to have at least one warship in each of your towns as a precaution, and should you have to collect a lot of resources in a town, don't invite others to attack by not having some troop protection and a high level Trade Port.
Whatever you do, make sure that you don't attack the same town more than six times within a 24 hour window, as this is against the game's rules.
Treaties
In Ikariam, there are three different types of treaties you can have with other players: Cultural Assets Treaties, Trade Treaties, Military treaties. However, to pull off any treaties, you need to have an "Embassy" in at least one of your cities. With an embassy, you then are able to have "Diplomacy Points", which are similar to Action points. Each action you perform in terms of Diplomacy requires different amount of Diplomacy points. In order to build one of these Embassies, you have to have researched the tech "Foreign Cultures". To send a treaty to someone, click on one of their cities on the island-view, and then click on "Diplomacy". Type any type of message you want, but make sure to click on the drop down bar and select the type of treaty you wish to send, or just a message if you want. Sending a message does not cost a diplomacy point.
The Cultural Assets Treaty is a very important one to collect. As known, you can increase the happiness in your towns a lot more by gaining more of these kinds of treaties. To be able to send a Cultural Assets Treaty to someone, you have to research "Cultural Exchange". To set a Cultural Assets treaty into effect, click on your museum and click on the "Redistribute Cultural Goods" button. The screen will shift and show you a bar for each town you have. By clicking and dragging the bar, you can increase and decrease the amount of cultural goods you have in each city. Keep in mind that you cannot distribute more goods than you actually have. Each distributed good brings your colony an extra +50 happy citizens.
A Trade Treaty can be used after researching the tech "Market". A Trade Treaty allows you to have a final deal in a trading post. What this means is, that if you are about to buy something from a trade treaty-partner, then you will get whatever you paid for, instead of someone getting to his/her town before you and getting it first. A Trade Treaty costs four Diplomacy points to send, and two points to accept.
A Military treaty can be used after researching the tech "Diplomacy". A Military treaty allows you to station troops in a foreign (not your own) town. However troops stationed in a foreign town cost twice the upkeep. To offer a Military treaty, it costs 11 Diplomacy points, and costs two to accept. Also, the Military treaty only works for the exact town you sent it to, and not the player as a whole. So you need to make more Military treaties than others.
Expansion
It won't be too long after you got the hang of what you are doing until you realize that a big part of what is needed is still missing: the ability to create a colony. The further you dwelve into the game, the more important this becomes. You will need all resources, and as many as possible at that.
You know the time has come to expand when your wood supplies are stable, gold starts collecting in your treasury and your population is slowly but surely growing. If you are convinced you are ready, head to your Academy. You will now look at getting "Expansion" under seafaring, if you have "Wealth" already. If you are missing any techs to study this, switch over to them immediatley, your points on whatever tech you are studying will carry over. Once you have "Expansion", build a Palace in your capital.
Before you go any further, you will need the following:
An island preferably close to your capital with a free spot on it
The whole idea of expanding is that you get more of what you need, so make sure you pick an island with a wealth resource that you can put to good use. If you stared out on either Marble or Wine, get the opposite. If you got another resource on your capital island, it is imperative that you make marble available to your empire, or you will hit a dead end very soon when it comes to development. In a peacefull area, you should try to get these resources in this order by colonizing on appropriate islands:
If you experience regular attacks on your town, it will change the order up a little bit because you will need resources to defend yourself with. For war focused areas, try to get resources in this order:
If you started out on an island with a resource you won't need for quiet a while, you may opt to do the following: Create a colony on a marble island and make it your capital. Now you can abandon the original settlement because it has been demoted to a colony. You now have a capital able of mining marble, and once you have built a Palace there, you have the option to inhabit any other island since you abandoned a colony earlier. Now you can shoot for something like Wine.
Credit to Killer-Swift and Ferret for making this awesome guide possible.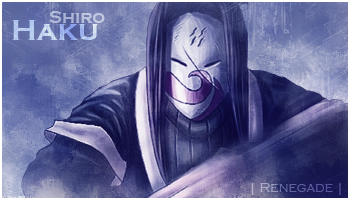 One becomes strong when they are fighting to protect someone close to them...
- Shiro Haku