Zooheaded

Zealot
Location:

New Hampshire

Join Date:

11/8/2013

Posts:

88

Member Details
In the week long celebration formerly known as the Festival of Mefis, Sanctuary's most eligible bachelors come together in a (sad) attempt to win your affection!
He'll probably steal more than that. He just bought a bottle of lovely dye and he's dressed to impress! He won't take no for an answer! He doesn't care how old you are, not even Azmodan's army of Hell can stop this barracuda- you know what? Probably best to just avoid eye contact all together...
(Maybe something like "I'll blind you with my multishot" might have made a better message, but I don't think Lyndon needs any extra help being a nasty pig.)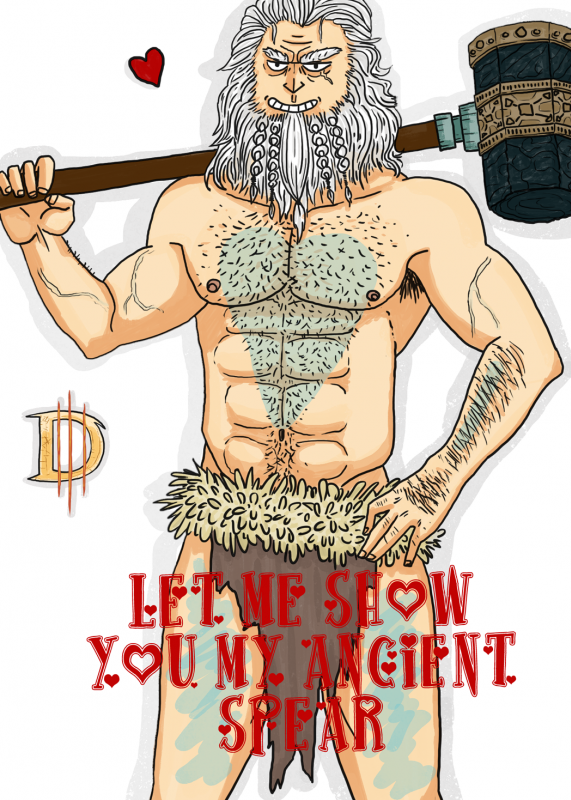 With a smile like that, how can you say no?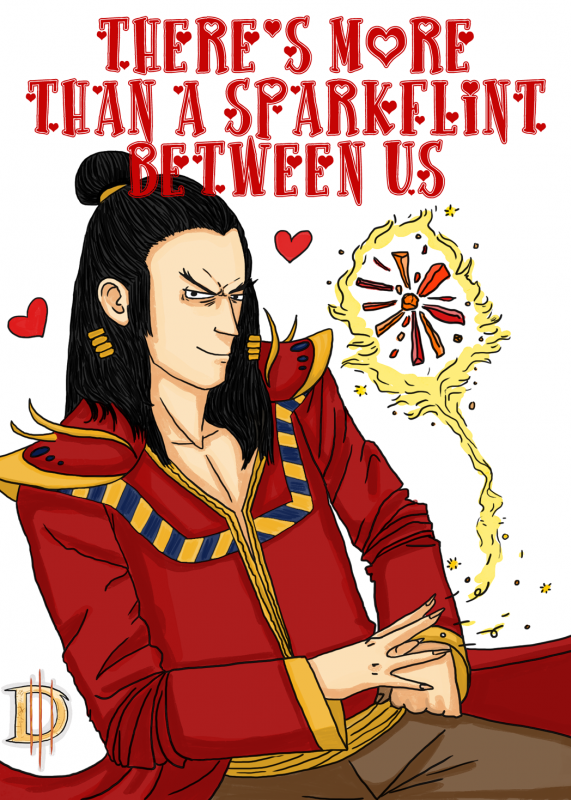 Those shifty Wizards man, with all their mumbling and hand waving. He seems nice though?
Oh... thanks? Hey! Did I mention he's an animal lover?
Haha, enjoy guys. Sorry if I didn't get to your favorite class, but I'll do them up if you want to see them. (I'm actually working on the Necromancer at the moment.)
Happy Valentine's Day!