Drkclone

Cantor
Join Date:

10/2/2011

Posts:

559

Member Details
During the second semester of school, I am taking the class Metalworking. One of our projects in the first quarter was making a pattern to then sand cast the mold and pour aluminum into it. Because I am a fan of the Diablo Franchise, I decided to make a pattern of Diablo himself. But I traced the image on the Book of Cain, and made it a bit bloated.
I had to find a way to get the tracing of Diablo from paper onto the board that we used for carving. Problem was that because of how many lines there were I had to find an alternative method than copying. What I ended up doing was, with the picture tight on the board, I poked holes through it and onto the board. When I was done, I just played connect the dots.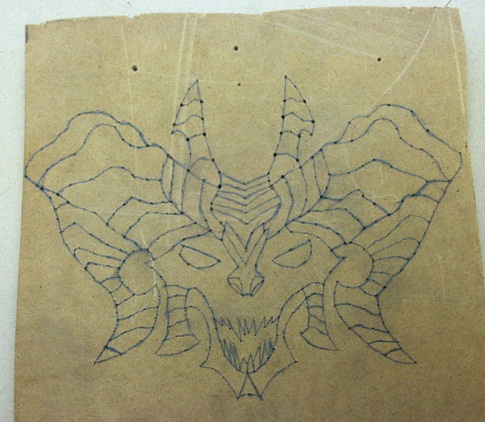 After I got it drawn onto the board, I had to get the form out of it. Using a band saw, I made cuts around it to give it an actual shape. After it was cut from the board, I sanded the edges to make them smooth. I was finally able to carve after that point and using mostly a chisel, I carved out the lines.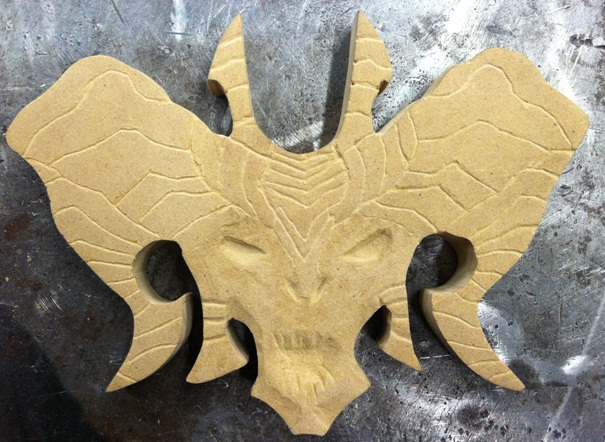 After it was carved out, I hot glued it to a wooden board. I then made the mold for it by using the sand casting technique. It works by packing the sand around the image so as to create the mold. After the mold was made, molten aluminum was poured into it. After it cooled down, I removed it from the mold and used only compressed air to try to clean it off.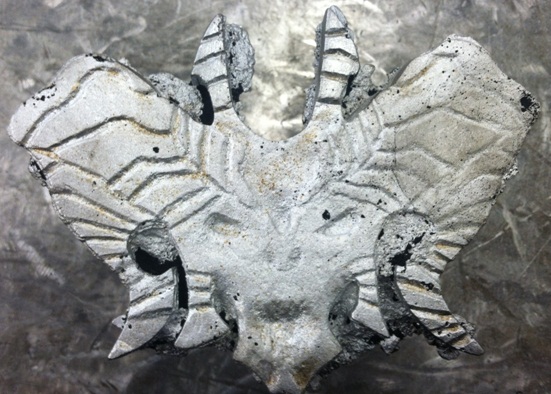 I then went to work with a grinder that had a sanding wheel on. I made all the edges smooth with this. Once I was down with the sanding, I used the mill to give a spot a more noticeable edge. Finally, I sanded blasted the meta after I used the mill to give it a more defined look.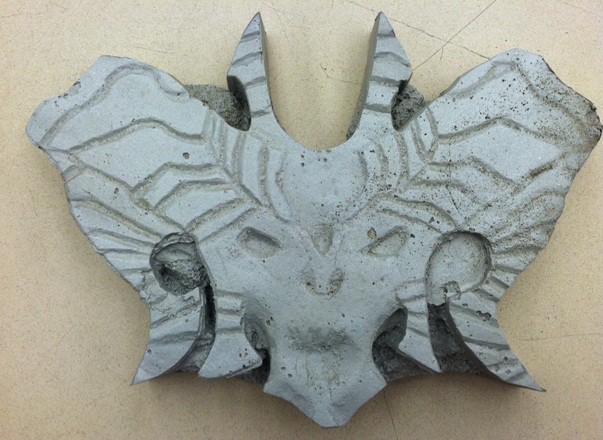 I am no where near done with this so the last image is not it being finalized. But with the release of D3 today, I decided to upload these images to show off my creation. And I will update it when I have finished it completely.
CAUTION: The pouring was not done by me but a train professional. Do not attempt without the proper training.
I don't always burn. But when I do, I use hellfire.