fbim4
Banned
Join Date:

6/13/2006

Posts:

2,587

Member Details
God the worst thing is when you have a friend for so long and then he all of sudden betrays you. That happened to me yesterday. Here is how it went:

I was in a hell duel game with my necro pwning all the noobs there. So my friend comes in and then we team up so its 2v6. After we're done pwning them all adn most of them leave, my friend, who has been my friend for a while now, asked me is he could use my enigma cuz he never wore one. So I said sure wat the hell so i let him have it to BORROW. He promised to give it back.
So then comes guy into the hell game. He starts nking my friend so I start doing the same to the guy but my friend still sucks so he died all the time.

Now here's the big twist, my friend randomly leaves and goes to a chanell and seems to afk. Then the guy in duel game uses a flash hack and then barely kills me and starts to nk. I was about to kill him without my body when he all of a sudden says, "Thanks for the enigma." and he leaves.

I started to get really pissed off so msg my friend so he will give my enigma back. He removes me from his friends list goes to a private game.Then he goes back to the channel and tells me that he gave the enigma to the nker in the duel game who was his brother?!?!?!?!?!

God I'm so pissed off. Anyone have any comments or suggestions on how I should screw this guy over?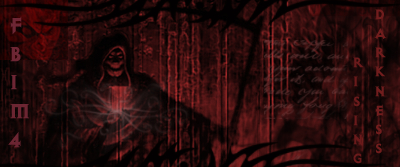 "You are like a rose in a great rose field. Each rose is so beautiful to me. But if one dies... I can still look at many other roses..." God of Darkness.