OneTwoSC

Sexton
Join Date:

5/29/2011

Posts:

710

Member Details
EDIT: Scroll down for V2 and V3.
EDIT 2: JUST added V4 down below.
I'm no designer but I thought it would be fun to shuffle stuff around and see how a new D3 bnet (once you logged in) could look... I tried to go off of Diablo 2's Bnet.
V1: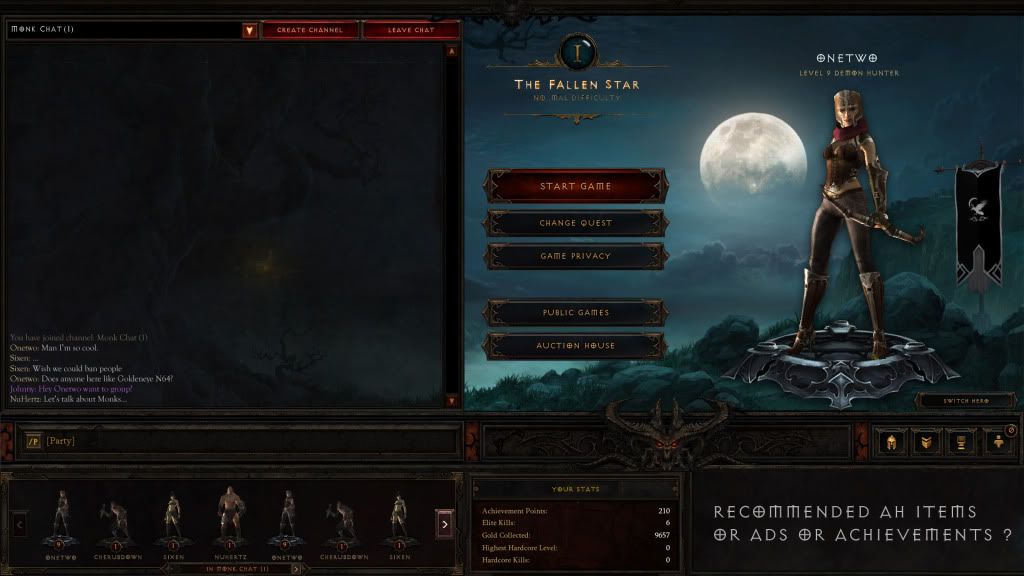 The chat itself could probably have tabs or whatnot. Also, I imagined that when you join a party or create one, the little 'avatar lineup' at the bottom would switch to your party's avatars (since there isn't much room behind your guy anymore lol). Then you could use the tiny arrow button next to "Monk Chat (1)" (which would say "Party") to switch back to avatars in the chat channel.
Also not really sure what "Leave Chat" would do... maybe or maybe not downsizes chat window, but it would take you out of the channel, leaving you to still type to friends/party.
V2.0: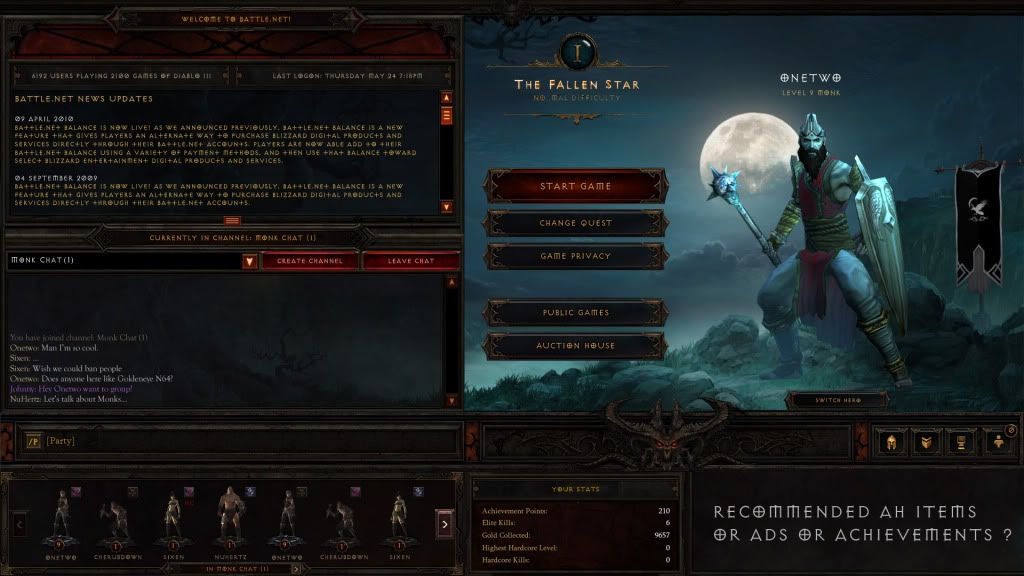 V3.0:
1920x1080 social open: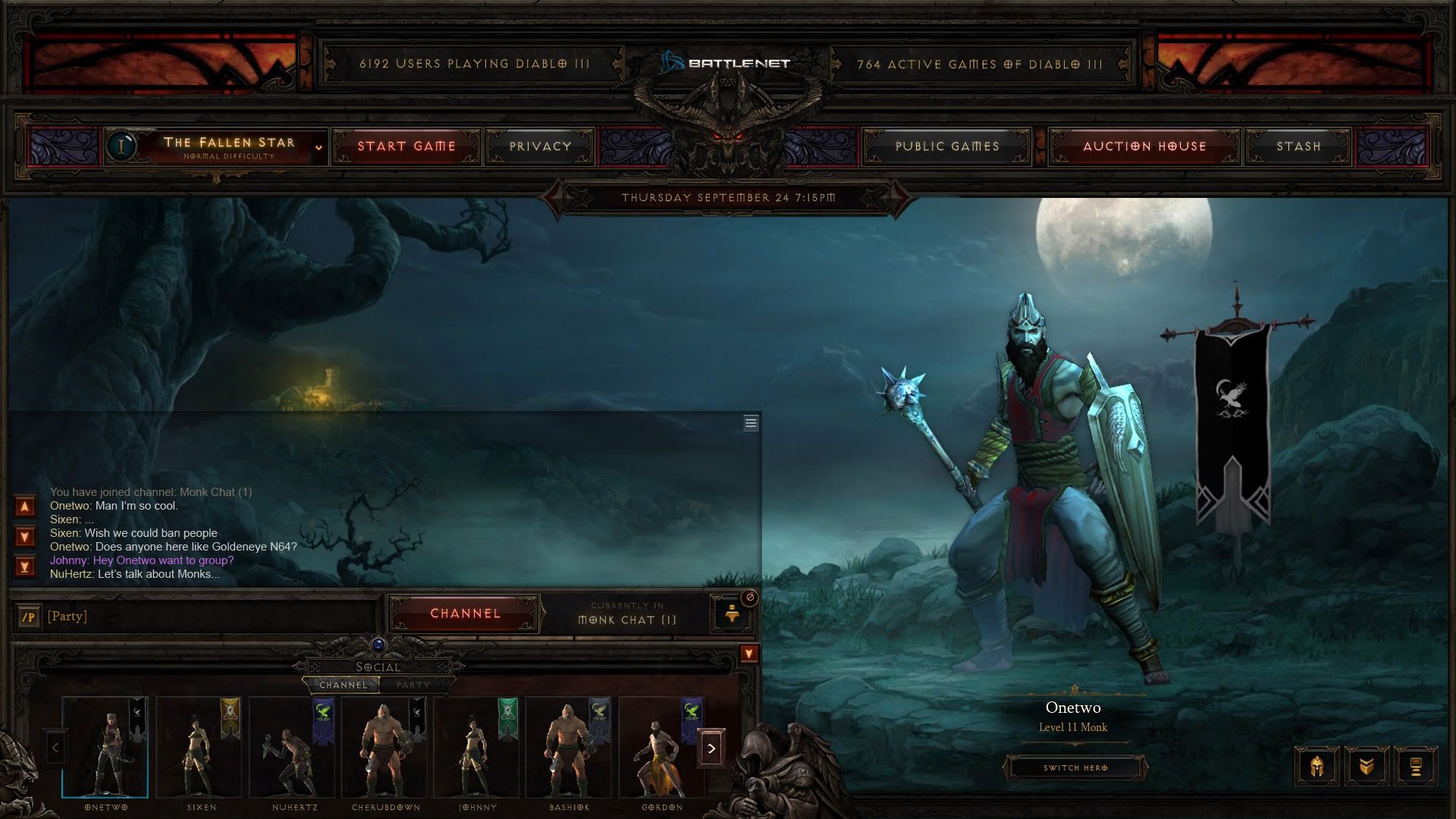 1920x1080 social closed: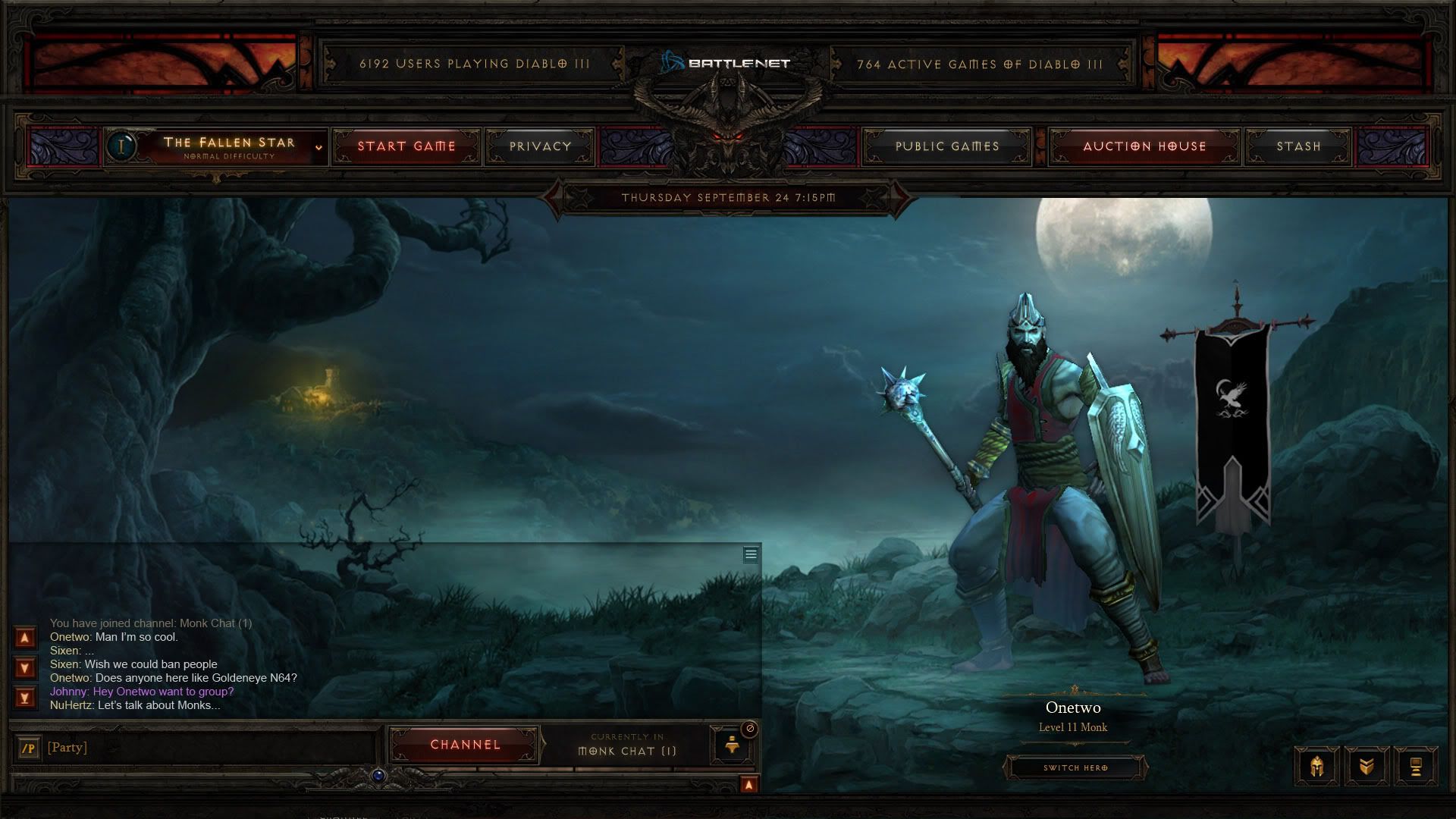 1280x1024 "Non widescreen":
V4 (minor shoutout to Sixen for help!)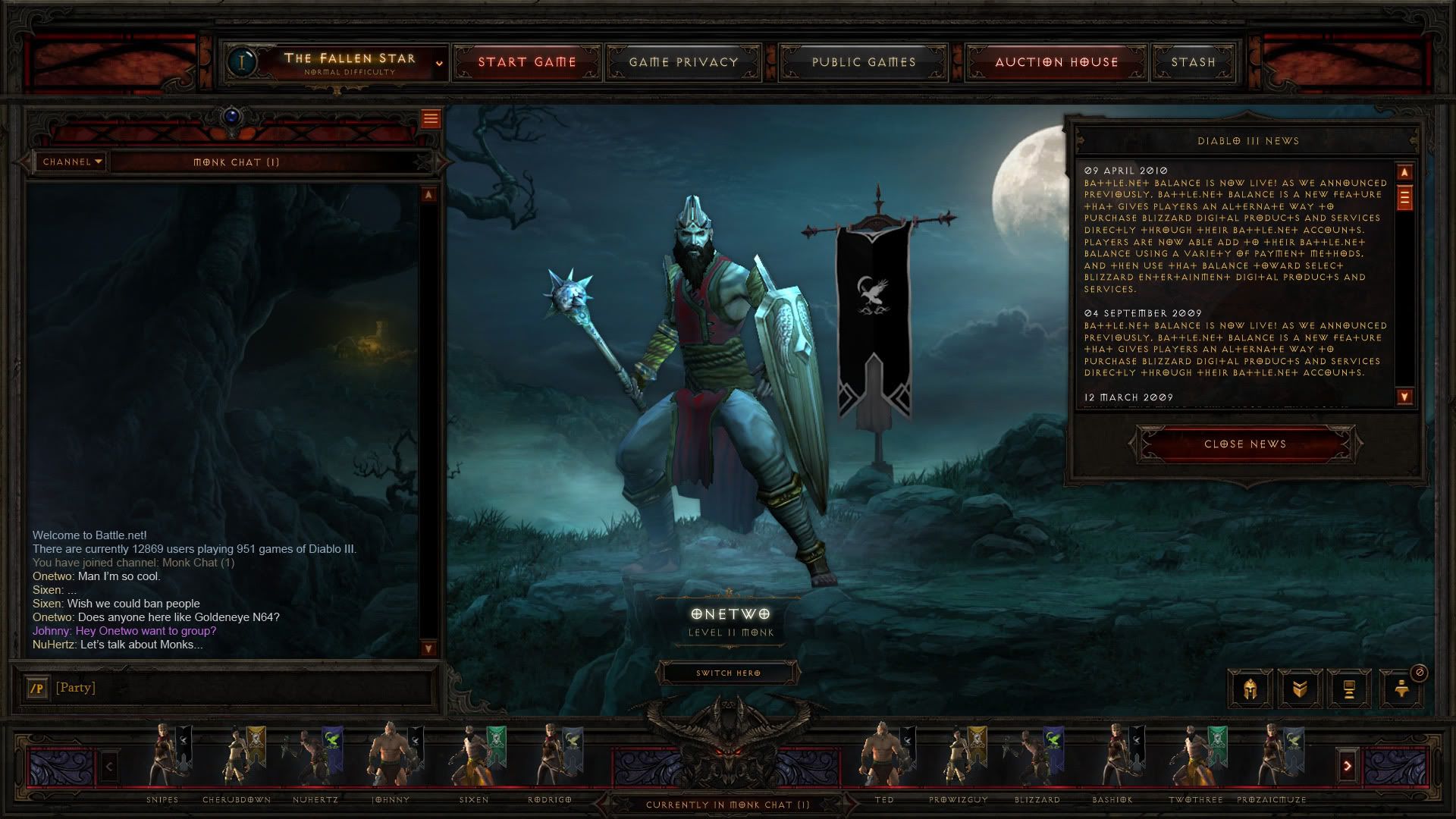 V4 with possible Public games (Just added December 2012)