VonGimi
Advanced Member
Location:

Vancouver, WA

Join Date:

3/19/2012

Posts:

47

Member Details
The main purpose of this thread is actually bringing to everyone's attention the viability of Mystic Ally, Earth Ally rune. This skill is amazing... he actually tanks quite a bit. Pretty sure your ally scales with your dodge as I have seen him dodge 5 attacks in a row. Anyways...
I was fairly excited to solo him with such low gear that I didn't screenshot the kill itself, but I immediately resumed game (thus why I am in act 1, it starts you over in act 1 for your most recent checkpoint) to take screenshots of gear/build/achieve.
Gear (Notice i have mantra of evasion already up as well as Blazing Wrath 15% damage buff)-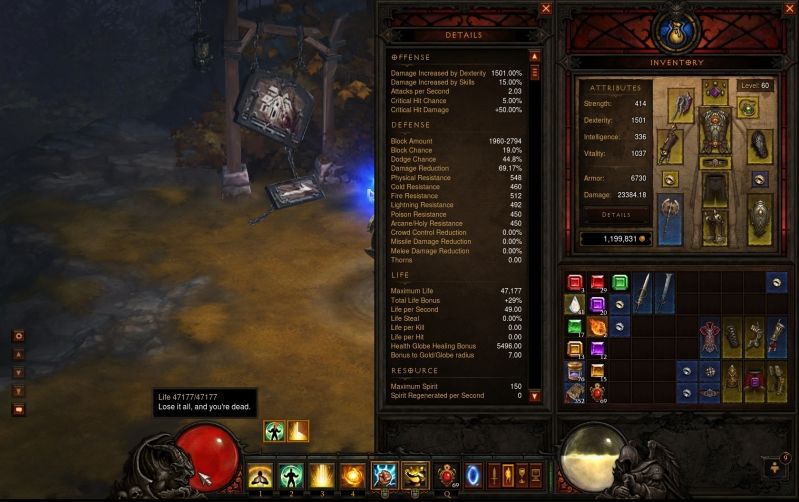 Build -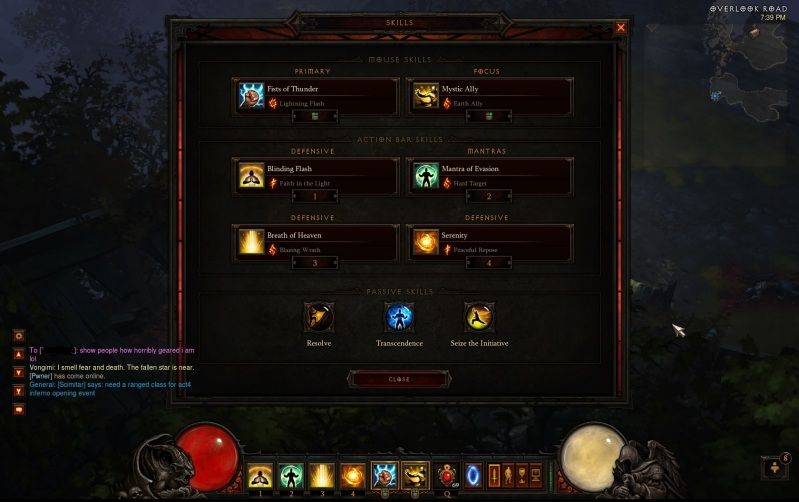 Achieve -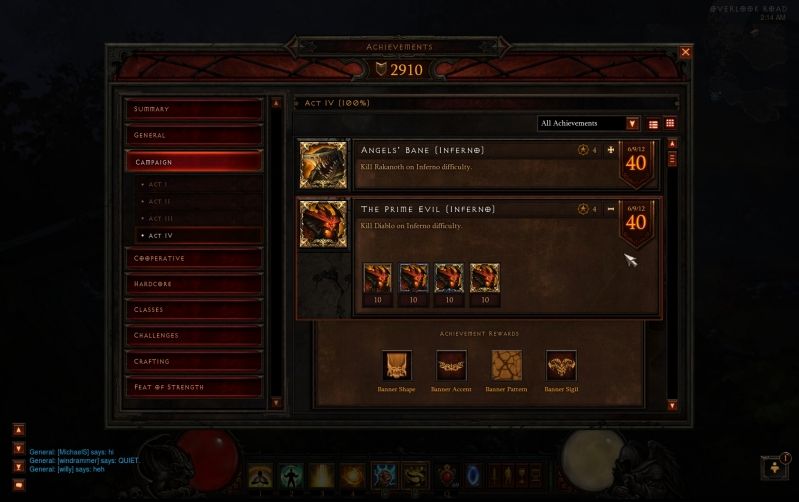 Lack of Coop-Achieve to prove it was solo -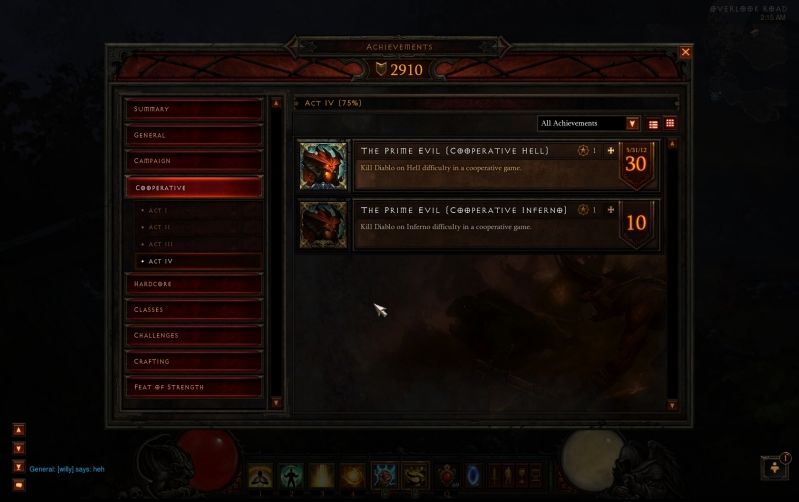 Essentially the Earth Ally would tank a few hits for me (sometimes even a special attack such as the fireball or a lightning inferno), and if he died, I could instantly and easily res him again. Diablo did not always attack the earth ally, matter of fact it was only about 25-30% of the time that he did (except during phase 2, apparently shadow of diablo doesn't like earth allies so he seems to almost always attack him! To bad the clone didn't feel the same way... Couldn't ever get the clone to hit the ally). Whole fight took about 15 minutes.
And why is my gear so bad? Because theres these things... called good drops... they don't happen to me. Ever. I have never had anything that could sell for more than 1 million gold, at all. I have terrible luck with drops. But I beat it pre-nerf anyways!