Jamoose
High Council Member
Location:

Terra

Join Date:

2/23/2009

Posts:

4,318

Btag:

Jamoose#2376

Member Details
What I want to know is what are those passes for? Is it for BlizzCon2012? I live near Anaheim, CA.

.

as over said above me. All Blizzard CE come with "Guest passes" they are just nice looking things to give to friends to get them to install the starter edition. They are not needed at all.

edit: and zingi!
When i bought sc2 from a local Tower Records store i recieved two guest passes for sc2 and one for wow. It says on the back that if you get the disc from a friend, you can play the full game. But if you want to download it, you would have to download the starter edition.
I think iv'e complicated things a bit but anyhow, those guest passes you see in the video will most likely function the same as the sc2 guest passes i am holding right now.
Oh and for sc2 its either 7 hours of play time or 14 days since you first activated the key. For Wow its 10 days.
So yeah here's a picture of the Hebrew Sc2 edition and the guest passes. I am proving a point that you should expect two guest passes for Diablo 3 with a physical copy at a retail store. I pre ordered a digital copy and recieved a reciept with a fart stamped on it.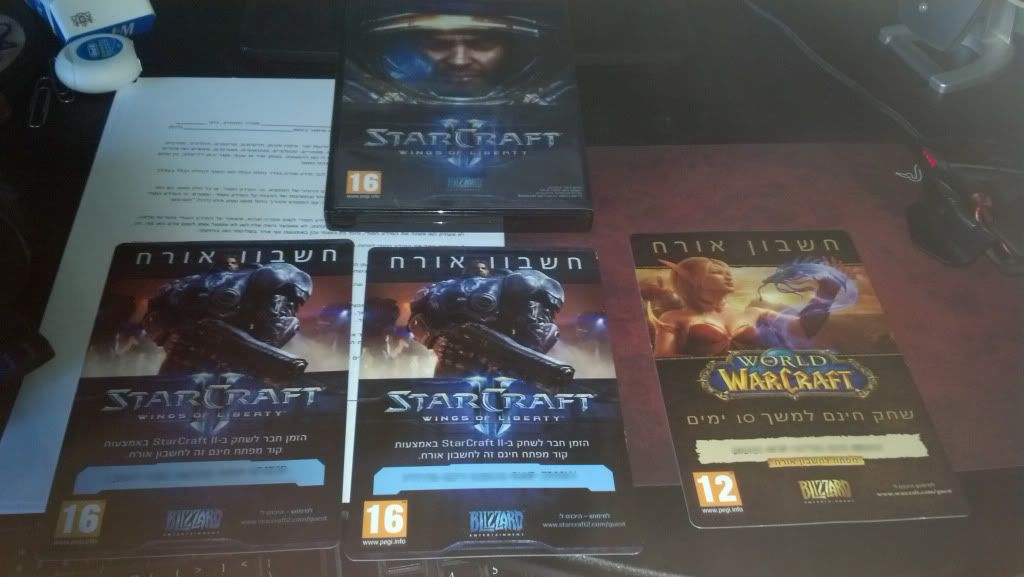 .