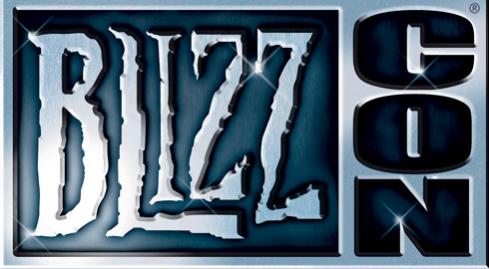 That's right everyone, it seems like it's that time of year again! Blizzard has just announced BlizzCon 2011, earlier than usual, but we may now rest easy until the Convention, :). We can only assume that Jay Mohr will be returning for the comedy act, and this years concert is going to have to be huge to top last years Tenacious D... But how about the meat of the convention, what else can we expect to see there? Cataclysm has been released, SC2 has been released, that only leaves D3, a possible WoW expansion, and Titan left.. Don_Guillotine's previous editorial How Soon is Soon(TM)? calls for a 2011 release date, perhaps there is a good reason for the 2011 Con? Ticket sales dates have not yet been released, but when there is a date announced you can be sure we'll let you know about it.

If you want to check out our coverage from BlizzCon 2010, see our BlizzCon hub.


Official Blizzard Quote:
IRVINE, California -- February 7, 2011
-- Blizzard Entertainment, Inc. today announced plans for its sixth BlizzCon® gaming convention, to be held at the Anaheim Convention Center in Anaheim, California on Friday, October 21 and Saturday, October 22, 2011. BlizzCon is a celebration of the global player communities surrounding Blizzard Entertainment's
Warcraft®
,
StarCraft®
, and
Diablo®
universes.
"We look forward to holding another exciting BlizzCon this year, filled with some great entertainment and competition, as well as the latest news about Blizzard games," said Mike Morhaime, CEO and cofounder of Blizzard Entertainment. "BlizzCon is built from the ground up with our community in mind -- we're pleased to be able to host an event where players can come together to have fun and celebrate their passion for gaming."
In addition to serving as a gathering place for Blizzard Entertainment gaming communities, BlizzCon will offer attendees a chance to enjoy:
Hands-on play time with the latest versions of Blizzard Entertainment games
Discussion panels with Blizzard Entertainment developers
Competitive and casual tournaments for players to showcase their talents
Community contests with great prizes
Commemorative merchandise based on Blizzard Entertainment's game universes
More activities and attractions to be announced