Diablo 3 Sells More Than 15 Million Copies
During the official ActivisionBlizzard conference call we learned that Diablo 3 has officially sold over 15 Million copies across all platforms - PC/Mac, PS3 and X360! The number only counts copies sold last year and does not include Reaper of Souls preorders. The Ultimate Evil Edition for PS4 has been confirmed to come out in 2014.
Some other interesting things were also revealed - Heart of the Swarm "was the number 1 PC game for North America". World of WarCraft has increased in subscriptions for the first time in a couple of years. It has gone up from 7.6 to 7.8 million. World of WarCraft is at the end of the Mists of Pandaria expansion and everyone is anticipating the return to Outland in the upcoming Warlords of Draenor.
---
Closed Beta Hotfixes - Updated 2/7
Hotfixes are live on the Beta!
Originally Posted by Blizzard (Official Forums)

[LIVE HOTFIXES]

General:


Paragon Experience will now never result in a lower Paragon level when importing characters to the PTR/Beta*
Fixed an issue where Hardcore players cannot access Torment difficulty despite having a level 60 Hardcore character*
Fixed an issue where Followers would occasionally delete their equipped items*
Fixed an issue that was causing the Strength in Numbers buff to not always apply properly*
Tyrael's Adventure Mode tutorial will no longer cause other players to lag.*

Items:


Fixing an infinite loop caused by the Golden Gorget of Leoric Legendary affix*
Thorns of the Invoker: Fixed an issue with the 4-piece set bonus causing thorns to not hit enemies more than 15 yards away*
Reaper's Wraps: Will now roll the proper amount of Secondary affixes*
---
TESO Beta Key Giveaway Now Open To Everyone
The Elder Scrolls Online's Beta key giveaway is now open to everyone! The Curse-supported initiative was available for entry to Curse premium members only up until today, but now anyone can try their luck!
Be sure to grab your Beta key before they are all gone! Pre-order now at http://www.elderscrollsonline.com/en/preorder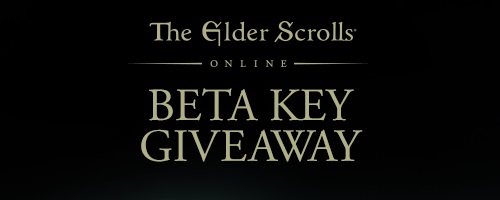 ---
Curse Is Hiring!
You have a very real chance to turn your passion into profit! Curse is hiring and you might just be the person most suitable for the available positions!
You can have a look at the full list of open positions at www.curse.com/jobs, but among the ones with high priority right now are Front End Developer, .NET Web Developer and UK Account Manager. If you're interested in any of those three professional directions, make sure to grab your chance to work in one of the fastest growing companies in the US! And if not, check out all the other spots - chances are your dream job is lurking there

GLHF!