During our "Diablo 3 Class Design Panel" live blogging coverage, we received a lot of requests for video footage. I've just quickly edited a few lil' videos together for your viewing pleasure.

Diablo 3 Blizzcon video footage featuring Monster Deaths, Runes and Teleport:
http://www.youtube.com/watch?v=LLZVEz2zkYQ

Also, here are some screenshots that were released to the press along with descriptions so you know what's going on in each pic. Click on any of the thumbnails below to enlarge them.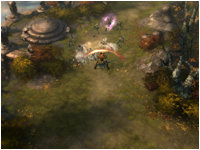 "Female Barbarian Dominates"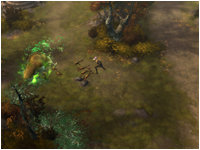 "Female Witch Doctor Summons Plague Of Toads"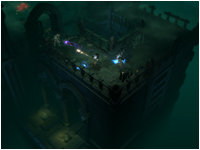 "Trio Of Wizards"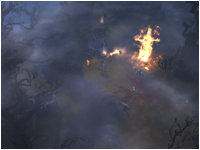 "Witch Doctor Battles Scavengers"



"Witch Doctor Battles With Firebats"



"Wizard Approaches Throne Room"



"Wizard Attacks Zombies With Arcane Orb"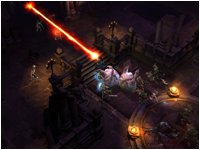 "Wizard Disintegrating Archers"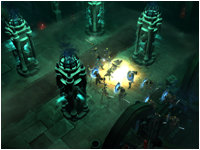 "Wizard Fighting Shield Bearers"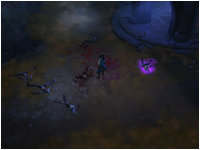 "Wizard Interacts With Dying Man"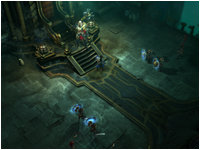 "Wizard In The Throne Room"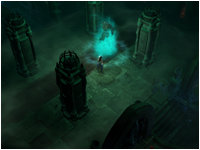 "Wizard Meets The Skeleton King"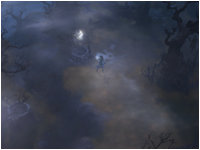 "Wizard Questing In Tristram"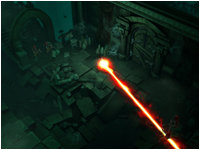 "Wizard Using Disintegrate"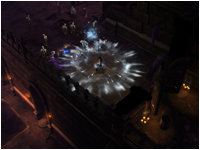 "Wizard Using Frost Nova"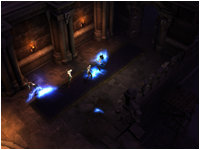 "Wizard Using Static Charge"