overneathe

Que-Hegan
Join Date:

7/31/2011

Posts:

4,883
New Licensed Products Announced at SDCC
[blizzquote author='Blizzard' battle='https://us.battle.net/d3/en/blog/10460738/new-licensed-products-announced-at-sdcc-7-18-2013#best']Today we had some exciting announcements to make for all of our franchises. Check out the news below!
- Sideshow Collectibles -
Sideshow revealed our newest statuette, StarCraft's Kerrigan, Queen of Blades, sculpted by Mark Newman and Ray Villafane. Two versions of the statuette are being considered: the traditional Infested Queen of Blades AND Primal Kerrigan from Heart of the Swarm. She is on the same scale as our recently released Arthas Sideshow statue in terms of size. Preorders will start later this year.
We also announced the new 1/6-scale Raynor figure, also from StarCraft. This guy is hyper-articulated and has some epic armor as well: his terran marine suit has light mechanisms, chest cartridges that mimic the cold fusion effect, and LEDs accentuating the afterburner effects on his pack. Keep an eye out for preorders coming REALLY soon!
In addition, we showed off the first look at our biggest statue to date: the menacing and majestic Deathwing in grayscale. Check out that wingspan!
Attendees also got to see progress on the upcoming Diablo statue, including LED eyes that glow like the fires of Hell. This infernal beauty will be shipping in November. (We take no responsibility for souls consumed by this incredibly detailed work of art.)
- Funko -
Announced as a San Diego Comic-Con exclusive, this
Shadow Illidan Funko vinyl figure
(limited quantities available at the show) is part of a new line of Blizzard-themed Funko toys hitting stores in September. Are you prepared?
- Insight Editions -
Along with epic books, you can buy World of Warcraft- and Diablo-themed stationary and poster books now over at
Insight Editions.
What better way to protect your notes than with Sindragosa or Tyrael?
And as we teased previously, the
Diablo III: Book of Tyrael
is coming this October!
- Snow Fight -
Blizzard's own Chris Metzen and Wei Wang are collaborating on a World of Warcraft-themed children's book, due to premiere at BlizzCon this year. This book is sure to warm even the Lich King's heart.
- NECA -
Last but not certainly not least, we're excited to be working with Neca on a new Diablo action figure! Stay tuned for more information on its release.
For more updates and information about Blizzard licensed products at San Diego Comic-Con, be sure to follow
@TheLyns
on Twitter. If you're attending the convention, you can also stop by the official Blizzard booth (#115) in Hall A!
---
Save $10 by Pre-Ordering Diablo III Console
A few days ago D3's price for consoles became clear
for Europe
. Now the US price is out as well and not only that, but you can pre-order the game with a $10 discount! Read the details below and if you have a PS3 or an XBox, don't miss your chance!
[blizzquote author='Blizzard' battle='http://us.battle.net/d3/en/blog/10460736/save-10-by-pre-ordering-diablo-iii-console-7-18-2013#best']Diablo III is coming to Xbox 360 and PS3 at the end of summer, and now you can SAVE $10 off the purchase price when you lock in your pre-order at participating retailers. Don't delay—this is a limited time offer.
If you pre-ordered with a participating retailer prior to July 17th, you may qualify for the discount as well! Check with your local retailer for details, and be sure to visit
Diablo3.com/Console
for additional game information including screenshots, gameplay videos, pre-order bonuses, and more.
---
Community Commentary: Thursday Help Desk
[blizzquote author='Blizzard' battle='http://us.battle.net/d3/en/blog/10460739/community-commentary-thursday-help-desk-7-18-2013#best']This week our Community Commentary is all about helping out fellow Nephalem, and a great place to find help if you're looking for it.
For those who may not be familiar, the moderators over on
/r/Diablo
run
a
weekly thread
for any and all Diablo III questions called "Thursday Help Desk." The Thursday Help Desk started approximately 15 weeks ago, and the goal of this series is to offer players a welcoming environment in which they can ask questions (no matter how noob) and receive answers from new and seasoned Nephalem alike. Or, as the post on /r/Diablo puts it:
"This is a weekly thread for any stupid/newbie/unsure questions you may have. No matter how dumb you may think the question is, now is your chance to have them answered!"
If you're a knowledgeable veteran of Sanctuary who likes to help out others, this is a great chance to offer your wisdom to those that need it. Similarly, if you've got a few questions you'd really like answered, but aren't sure where to ask them -- this thread is the perfect place to start.
Here are the most recent Help Desk entries:
Image Credit: Crimson-Nemesis
So, are you planning on checking out the Thursday Help Desk? Have you been looking for a place to ask fellow players about Diablo III, or offer your knowledge to others? Let us know if you found this particular commentary helpful, or what other community-focused highlights you'd like to see!
---
Anime Expo + Diablo Cosplay = Awesome
[blizzquote author='Blizzard' battle='http://us.battle.net/d3/en/blog/10423590/anime-expo-diablo-cosplay-awesome-7-16-2013#best']From July 3 to July 6, anime, manga, and Japanese culture enthusiasts from near and far gathered at the Los Angeles Convention Center for Anime Expo 2013 to celebrate the games, books, movies, television shows, and more that have enriched and brought joy into their lives. Some of these talented individuals also stepped into character to showcase diverse and incredible cosplays just for the occasion!
The cosplay at this year's Expo was downright stunning, and we were thrilled to see so many Diablo-themed pieces grace the halls (and sidewalks) of the event. Through the wonders of technology, we were able to get in touch with three talented artists who could have easily passed for denizens of Sanctuary, and we've oodles of gorgeous pictures of their cosplay for you to peruse below!
- Cynthia Hall, Archon Armor -
Having previously rocked the mantle of the
Demon Hunter
, Cynthia decided it was about time to re-roll and put her cosplay skills to the test with a new hero. Her chosen class for AX 2013? The Wizard, featuring iconic Archon Armor.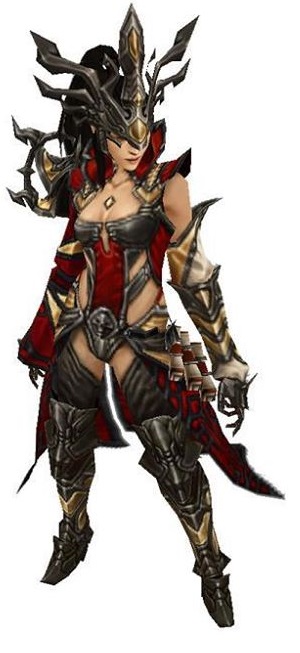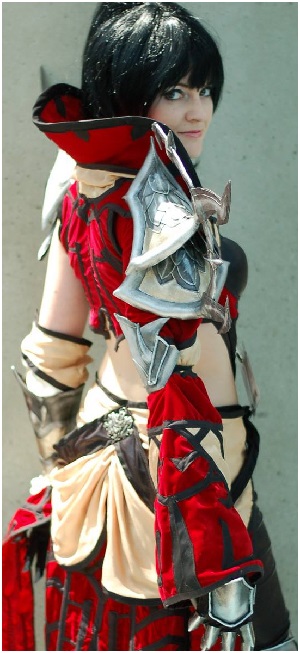 A piece this detailed is invariably a labor of love, one requiring months of investment and hardwork. To give us a little perspective in what goes into building a Diablo III cosplay, Cynthia also shared with us some unique behind-the-scenes photos: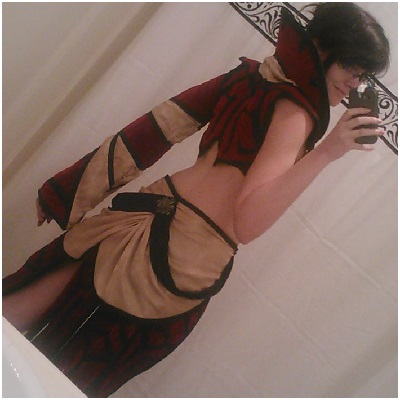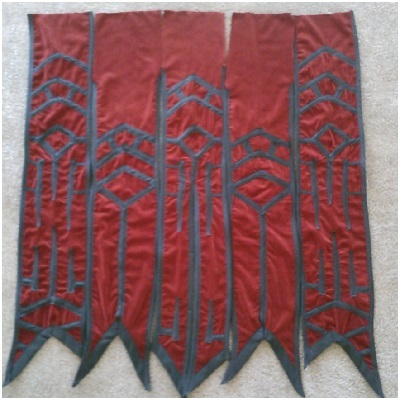 Want to see more of Cynthia's work or learn about her latest cosplay adventures? Then be sure to visit her official pages on Facebook and deviantArt. (You can follow her on Twitterand Instagram, as well!)
- Venn Kaden, Mini Tyrael -
This community is no stranger to epic Tyrael cosplay. From JoJo Chen's infamous
"Tyrael's Secret"
to the
striking designs of Crimson
, we've been blessed with some pretty amazing interpretations of Justice over the years.
And now we're happy to add Venn Kaden's work to that list! Influenced by the coveted figurine from BlizzCon 2011, feast your eyes on this absolutely adorable Mini Tyrael cosplay which made it's debut just last weekend.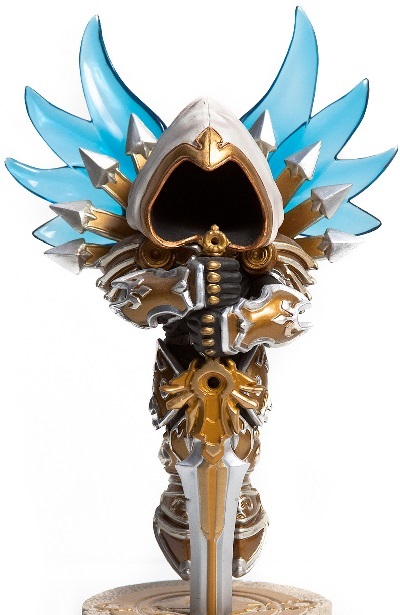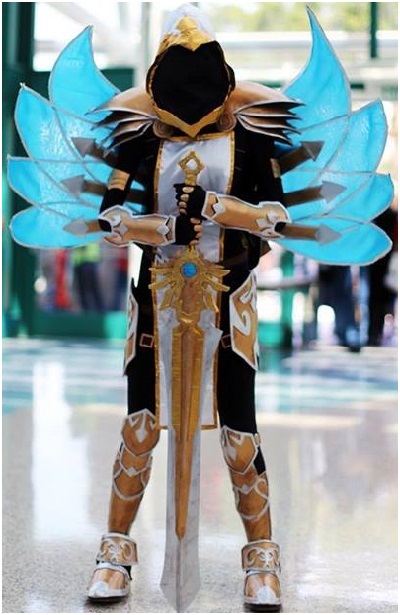 Interested in seeing more cosplay from Venn? Show her your love (and check out more photos her work, including in-progress shots) over on
Facebook
and
Instagram
.
- Monika Lee, Diablo III Wizard -
Instead of recreating a character or armor set from the game itself, Monika elected to craft a cosplay based entirely on a single piece of concept art. Her inspiration?
This piece
, originally completed by Victor Lee in January 2007. While a completely different take on the Wizard we've all come to know and love, we all agree Monika's incarnation is just as captivating and (dare I say?) magical.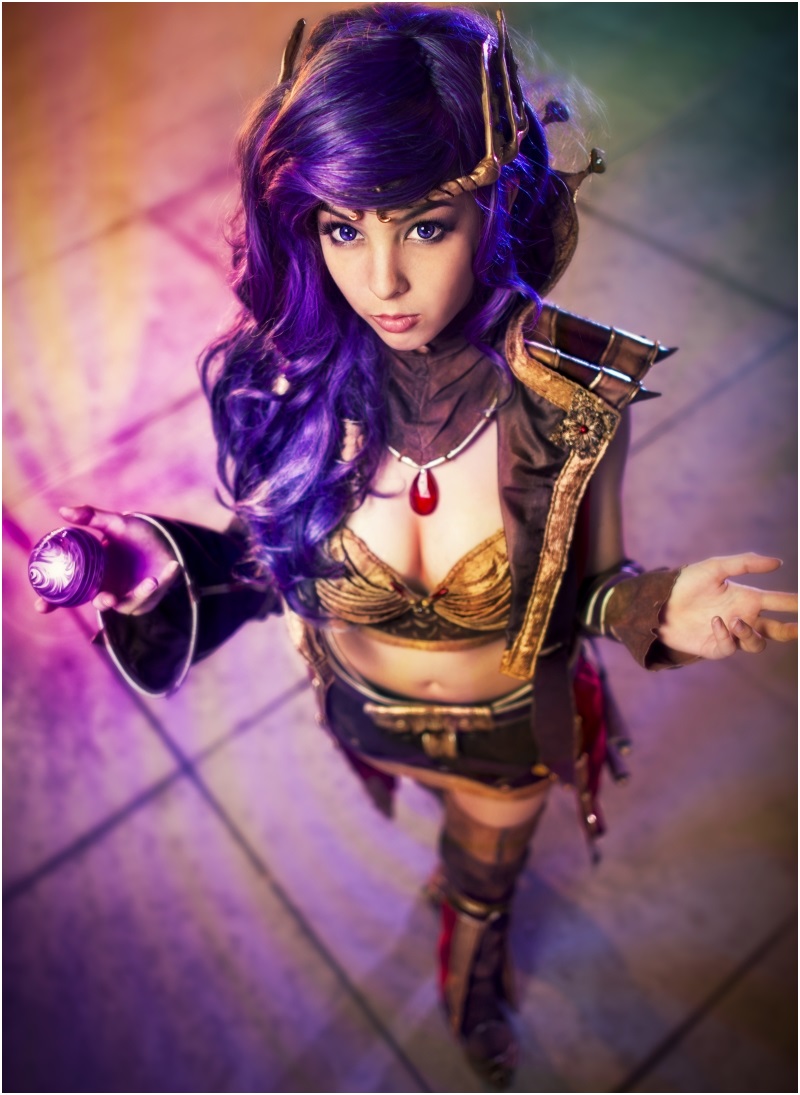 Want to know how this cosplay was made? So did we! Take a peek: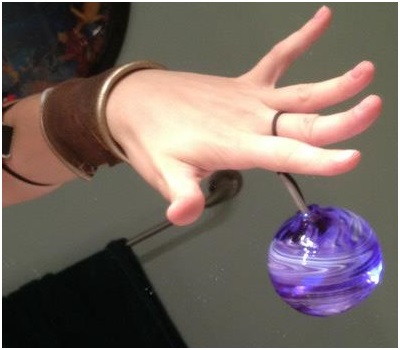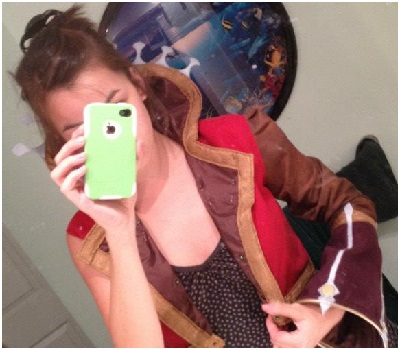 MLZ Studios
also put together an amazing fan video of cosplay from Anime Expo 2013 in which Monika's Diablo III "Concept Art" Wizard was featured! Her spotlight begins at roughly 0:30 seconds in:
Love what you see? Follow Monika on Facebookand Twitter to learn more about her work, browse photos of all her epic costumes, and find out what character she's cosplaying next!