overneathe
Senior Moderator

Que-Hegan
Join Date:

7/31/2011

Posts:

4,890

Member Details
Console Version Now Available
for Pre-Order
Players can now pre-order the Diablo III version for PlayStation 3 & 4 and XBox 360. Blizzard made the announcement on
D3's official Facebook page
where they created a
neat pre-order section
. The button for pre-ordering leads to
GraingerGames.co.uk
where the price for the PS3 and XBox 360 versions is £38.99 and for PlayStation 4 - £48.99.
The console versions will be released on September 3rd 2013 and they will bring the gorgeous Infernal helm into the heated fights with demons.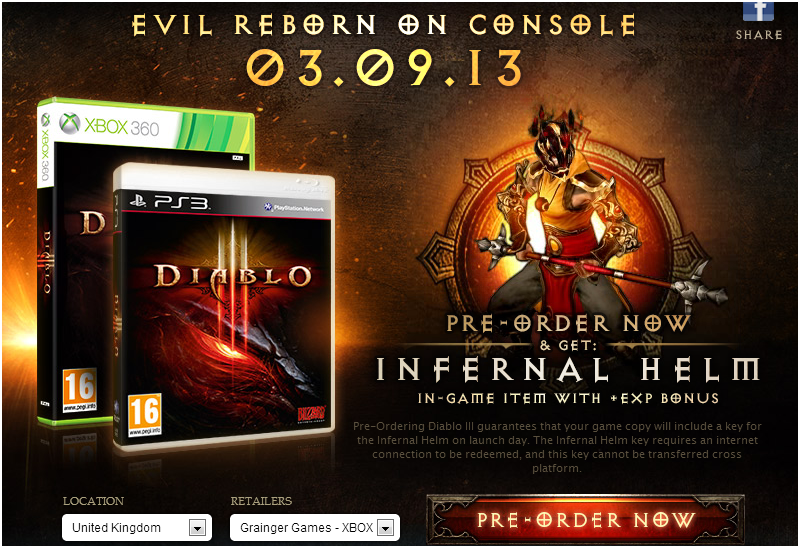 ---
Diablo: Sword of Justice is Out
Written by Aaron Williams and illustrated by French artist Joseph Lacroix, Diablo: Sword of Justice has been unleashed!
From the dark world of Sanctuary comes the tale of a hero's birth. Haunted by his harrowing past, a wanted man named Jacob finds his destiny at the foot of a mountain shattered by the legendary sword of Tyrael, the archangel of Justice.
Previously released separately, all five issues of Diablo: Sword of Justice are now also available in one comprehensive, paperback volume. This edition of the book will also feature never before seen concept art and sketches.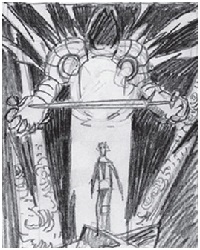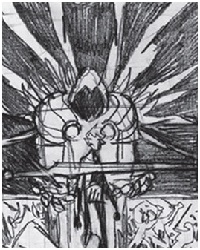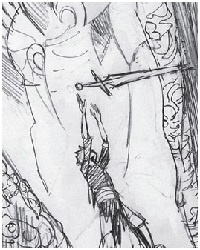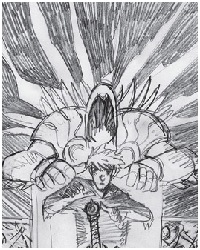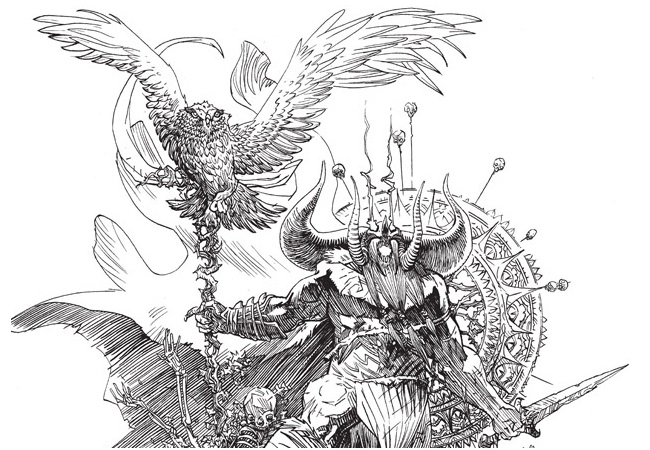 You can also check out previews of some of the standalone issues below.
Interested in finding out more about the story of
Diablo: Sword of Justice
? Get your copy now at the
Blizzard store
, or preorder your copy today at
Amazon
and
Barnes and Noble
!
---
Blue Posts
Progression Stats on Console
will the console version still keep track of our overall gameplay like the PC version does? kills/gold picked up/ overall time played per char/ elite kills?
It's fun to keep an eye on your progress, so you'll be able to view your progression stats in the console version too. It should be under the "View Profile" section on the title screen. (
Blue Tracker
/
Official Forums
)
No Plans for Other Consoles
Im really hoping diablo 3 will b available on the psvita i think there is alot of interest on this topic n it would b great if blizzard would answer this question already as there is no info about it!
We're excited for console players to have the opportunity to get their hands on Diablo III and defend Sanctuary, but we don't have any further platform announcements at this time. (
Blue Tracker
/
Official Forums
)
Blizzard Employees Can't Contact You Through D3
hey, i was in a full d3 game, i was fighting mobs in halls of agony with 2 ppl beside me attacking too when i got removed from the game. i was talking /1 general chat.
i know how the system works, i get i can be removed i swear to god if you respond with a blizzard employee would never bla bla please save your lies for a new player. a little over a week ago i reported a blizzard employee for swearing at me calling me a bunch of stuff then when i went to report it i got auto disconnected later a guy joined my group to apologize for swearing at me and stuff over oq vent.
however, this time, i got removed from d3 game which i get it. but i also got magically disconnected from the game right after being removed from the game.
NOW, few days ago i was playing for a long time to level my paragon level they kept screwing with the monster power while i was in game. i had joined a mp7 game, every fight was like fighting something way harder than mp10 which is totally ridiculous.
if you guys want me to setup my sony camera to record every instance im talking about because i know when i run camtasia or fraps to record stuff they quit screwing with me.
I'll be locking the thread up here.
@ Zød: your previous report to us that was made 13 days ago concerned general harassment. I see no indication that Blizzard was in contact with you previous to that - except in response to other reports you've previously sent in.
Although Game Masters are unable to chat with you or otherwise interact with you in Diablo III or StarCraft II - they are able to open up a separate chat window in WoW. When they do that, a blue 'Blizz' tag will appear in front of their name. Only characters with this Blizz tag are official Blizzard representatives. If anyone else ever purports to be a representative of Blizzard who does not have this tag, they should be reported immediately.
If you do have any issues with the performance of your game, or
connection
- you're welcome to use our
support portal
to get in contact with us for further assistance. (
Blue Tracker
/
Official Forums
)
---
Archon's 5 Mil Tempest Rush Monk Guide
Archon has provided us with yet another useful video for all of the adventurous middle-class heroes out there. His focus is a little different this time as he already
covered all the classes
with his 50 Million AH Guide Series.
Today he shows the viewers effective ways to pick gear from the AH in order to get your Tempest Rush Monk to deal 82K DPS.