Don_guillotine
Analyst
Join Date:

7/1/2009

Posts:

5,936

Member Details
Now that the start of the beta is possibly just weeks away, there couldn't be a better time to take a look at some fundamental design challenges the
Diablo III
development team faces. I have postponed my evaluation of some already-announced design choices up until the game is playable since most of them make sense to me at least on a theoretical level. Therefore, the scope of my editorials is limited to concepts that are yet to be disclosed. This time I'll focus on how Diablo III will deal with the mortality of the player characters. I'll follow up with the next specific design challenge soon(tm).
I'm going to work based on the assumption that most people prefer a reasonable amount of challenge in their games. Those who have defeated a game using cheat codes or a walkthrough know the sense of a hollow victory that it nigh inevitably brings. Therefore, a key ingredient for an excellent game is neither too much difficulty to frustrate the player or too little to bore the player, but instead just the right amount to make advancement rewarding.
Generally, the core mechanics of any given game can be reduced into simplistic essentials. Mostly, the difficulty in games works by rewarding and punishing the player. To use the clichéd idiom, it's either the carrot or the stick. The perks are usually something along the lines of letting the player advance into the next level or seeing the plot unfold some more or giving concrete in-game rewards such as items. For the scope of this editorial, I'll be ignoring the prize aspect nigh totally. In case you missed it, Scyberdragon wrote a nice speculative piece on
Diablo III storyline
, and it's definitely worth checking out if you are interested.
As for the stick part, in most games where death is possible, it makes for a majority of the punishment the player receives. Death is used to punish bad play or just downright failing to meet given objectives. Traditionally death has meant that the game is over, and games where this is the case require no specific death penalty. The need to repeat a varying length of the game is generally enough of a deterrent to dying. Only games where death is not the end of it all demand a specific penalty for dying to discourage reckless plays and reward strategic moves.
Death in Diablos One and Two
Let's move on to what all this means for the Diablo franchise. The original
Diablo
was very traditional in the way it handled death. Death was simply the end of the game and all the player could do was to load their saved game. With just one save allowed, it wasn't unheard of to occasionally forget to save or have a save rendered invalid by a misjudgment in its timing. It wasn't that hard to save in that unfortunate moment where the grim reaper was just about to take its toll and every loaded game ended in that same invariable result.
Diablo II
made for this recipe. In a way, Diablo II was very honest to its predecessor. The death system was deviated into two separate game modes -- or difficulty settings, if you will -- the

hardcore
and non-hardcore, also known as softcore. Hardcore was a direct continuation of how the first Diablo handed death. Death was permanent and the only difference was that loading a saved game wasn't allowed, resulting in the permanent loss of a character. The original Diablo did not require a separate hardcore mode, since it wouldn't have differed much from way it normally handled death.
Softcore, on the other hand, deviated the recipe into a slightly easier direction. In it, death was no longer permanent. This resulted in the need of introducing various penalties for dying. They were designed to be rather plenty in Diablo II: the player lost their gear, some of their gold and

experience
and their items received a

durability
loss. The player could retrieve their items and a majority of their experience by venturing into the spot of their untimely demise and retrieving their earthly remains.
Having to do all this without their original gear made it rather tricky and equipping an alternative kit of gear brought forth the risk of losing some items since the game saved only one corpse's worth of items. With all this in mind, it could be said that even in softcore, death penalties were designed to be rather harsh and possibly slightly excessive. The player could get their corpse by exiting and re-entering the game, but then they weren't able to keep any of the experience they lost.
Termination in Tertiary Order
An old friend we'll meet.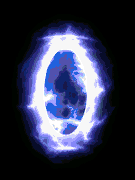 Initially, the development team told us that town portals were taken out of the game. They allowed for various combat loopholes, which resulted in some trends the developers seemingly didn't prepare for. Only recently
we were informed
that this is no longer the case. Since Bashiok strongly suggested that the team is serious about avoiding the pitfalls town portals brought forth, I'm going to assume that all they have been avoided one way or another.
An example of town portals' pitfalls was the circumvention of the death penalty of Diablo II: by either setting one's own portal beforehand or having their friends cast one, the players were able to pick up their corpses quickly and effortlessly. An especially popular strategy was to cast a town portal before a specifically nasty boss monster to allow for repeated successive attacks on the boss despite death intervening. This strategy allowed characters to easily chip off bosses' health down gradually. Another story was the fact that town portals allowed the player to escape death altogether by escaping to town. Although unrelated to town portals, the same could be achieved as well by saving and exiting the game quickly in a hairy situation.
This particular method leads me to the conclusion that in spite of the fact that Diablo II had plenty excessive death penalties, only the minute loss of experience and gold mattered at all and was significant only at later levels of slow experience after patch 1.10. This is one of the reasons why none of the bosses were particularly hard, as town portals allowed for strategic players to avoid dying or almost all of the punishment death brought with it.
In Diablo III some of the functionality that town portals had in this sense has been integrated into the death system as the new
//www.diablowiki.com/Diablo_III#Gameplay">checkpoint
" class="wiki-link">

//
www.diablowiki.com/Diablo_III#Gameplay
">checkpoint"/>
checkpoint
system. Upon death the player character no longer spawns at town, but at the latest checkpoint instead. In the past BlizzCon demos the checkpoints have been spaced rather frequently. Whether this was something to decrease downtime in order to accommodate the testing needs of BlizzCon or an actual design choice remains to be seen when the beta begins. After all, with a limited playtime, long idle time would have been counter-beneficial to both Blizzard and the players. My personal guess is that the final product might not harbor as many checkpoints.
In terms of actual direct death penalties, players might be delighted that they no longer lose experience or gold directly. Death no longer takes a handling fee. Below is a quotation from
Bashiok
dating back to October 2010:
Official Blizzard Quote:

I don't think death penalties need to edge into the 'punishment' definition (although I realize that's a confusion of terms) to be worthwhile.

Making sure someone can't endlessly throw themselves against monsters/die/repeat and eventually win is something we'd want to stop. To make the player take pause and realize they're not going to get past them unless they straighten up and pay attention and play better, or take some extra measures to buff up, or simply come up with a different strategy, those are the types of death penalties that work. Those are the ones we like and that I'm talking about.

Taking gold away from people, or taking a full level of experience away, yeah, that's a wake up call. It's also the quickest way to get someone to uninstall the game. A very select few people will put up with something like that. It's fine in Diablo II because gold has almost no use, but imagine if it did. You'd be encouraged through the mechanic to grind in easier areas where you're sure you couldn't die just so you could earn gold safely. That sounds terrible. Without a gold penalty you can play the content you want to play and meanwhile you're finding items and amounts of gold that are relevant. That sounds like fun.

However, what Bashiok didn't touch was that since durability has been confirmed to return, one confirmed death penalty is a durability hit. Lead Director
Jay Wilson
had this to say on durability loss upon death in a PCGames.de interview in August 2010:
Official Blizzard Quote:

Wilson: You [the player] respawn at a checkpoint and all your gear will lose some durability. This results in repair costs. And that's it. We simply require a bit of gold from the player. And with the repair we make sure that players can't avoid the gold penalty by storing their gold on their other characters. Apart from some hardcore players retrieving the body, for most people it was just a point where they actually quit the game. Because if you then log right back on your character, the body is located in the town. Most players actually did that, so that they do not have to go through the trouble to collect their body again. A feature that motivates the players to quit the game and then log right back, is just not good.

I'd like to thank FingolfinGR on the translation of the interview posted in German.
When the reasoning is put like this, I can't do anything but agree with why they opted for durability loss instead of direct gold loss. This way there is no incentive to transfer gold back and forth which can't be anything but tedious. It's also a good way to possibly balance the gold loss. If better gear is more expensive to repair, higher level characters will lose more gold. This way there won't be an unnecessary penalty to low-level characters that might have more gold than their level would suggest. Many people like trading in Diablo III after all.
So, all that being said, while it would seem at a first glance that Diablo III has less death penalties than its predecessors, making sure that they are unavoidable will even the scales. It will all boil down to finding the perfect balance between enough deterrence to dying and little enough to not frustrate non-hardcore players. The balance can be found by tinkering with the spacing of checkpoints and the amount of gold repairing items will take. All of the components required seem to be in place, now the challenge will boil down to adjusting them just right.
Hopefully we will find soon enough when the beta starts whether they've struck the right chord with the death penalties.