ScyberDragon

Nephalem
Location:

Superior

Join Date:

1/22/2009

Posts:

8,816

Member Details
Congratulations to Lukasz Kacznski and Pedro Pedrosa
*DiabloFans is not affiliated with this contest and is being held solely by my brother and myself.
Update
:
We have surpassed our $250 donation mark. We have added a second copy of Diablo III Collector's Edition. This means that there will now be two winners.

Hello DiabloFans, I would like to share with you an opportunity to enjoy the game you love and give back. My brother and I are generously offering up one Collector's Edition Diablo III as a prize for a charity raffle. All donations will go to
Cambodian Children's Fund
, an organization that helps children in Cambodia.
How it Works
Raffle tickets will be given for a $1 donation. Donations for the raffle will be sent via paypal. For every dollar you donate, you will be entered into the raffle for a chance to win the CE Diablo III. It's that simple.
The Charity

Cambodian Children's Fund
Cambodian Children's Fund is a charity that brings healthcare, education, shelter and healing to some 1,200 Cambodian children who are from some of the poorest communities in Cambodia. It was founded in 2004 by former film executive Scott Neeson. His vision for these children is simple yet powerful, through the chance given to a single child to have a clean safe place to sleep, to be well fed and cared for and to be exposed to education all while keeping the child within it's own community still closely connected to his or her family a new path has been made for that child, one where they stay connected to their loved ones and their home, while carrying the tools to grow into people who could one day change the circumstances of their country.

For more information please see:

http://www.cambodian...d.org/index.php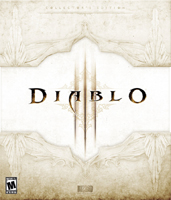 What you win
The lucky winner will be drawn at random and receive a full box
CE Diablo III
. Contents include:
The full version of the Diablo III game on DVD-ROM.
Diablo Skull and 4GB USB Soulstone
Exclusive In-Game Content - Diablo III - Aesthetic Artifacts (Call forth glowing angel wings, unfurl an exclusive banner sigil, and dye your armor sets with the Bottled Cloud or Bottled Smoke items.), World of Warcraft - Fetish Shaman Pet, StarCraft II - Battle.net Portraits
Behind the Scenes Blu-Ray/DVD Set
The Art of Diablo III
Diablo III Soundtrack
Rules
A raffle ticket will be given for each $1 donation.
All donations will be given directly to Cambodian Children's Fund
People are able to donate as much as they want.
Donations must be sent to [email protected] through PayPal.
Please send donations under the "gift" option.
Everyone is able to participate as long as they can donate in U.S. dollars through their paypal account.
If you do not have a paypal account, you can sign up for one here. *You must have a bank account to tie to the paypal account.
The raffle will be open until 11:59 p.m. EST on May 15.
The winner will be chosen at random after donations closes.
Winners will be notified via the e-mail address linked to their paypal account.
Winners will be expected to share a picture of their CE Diablo III to be posted in a recap post.
If we receive over $250 in donations, a second copy of the CE Diablo III will be added.
There will be a different winner for each D3 CE added.
If you have any questions, please feel free to ask them in this thread.
*DiabloFans is not affiliated with this contest and is being held solely by my brother and myself.